These delicious air fryer beef recipes are quick and easy to make! Everything from party and game day appetizers to steak, ground beef, and holiday recipes. So pull out that air fryer and get ready to make some amazing beef recipes in half the time!
Snacks and Appetizers
Air Fryer Beef Taquitos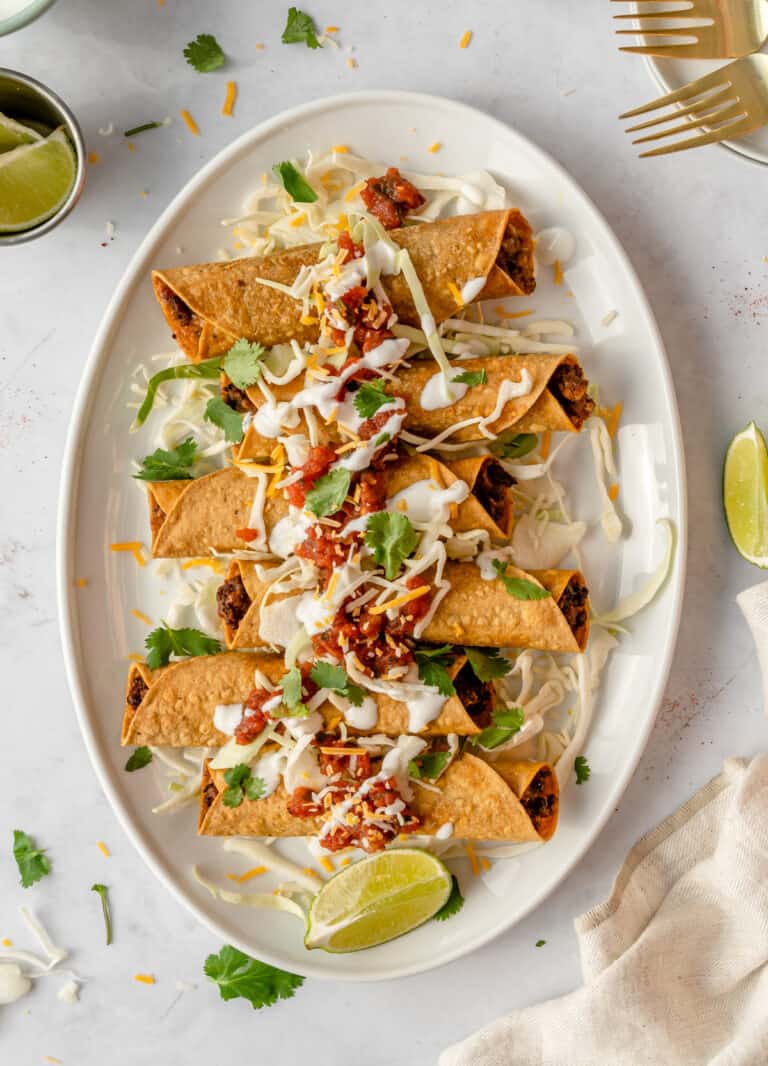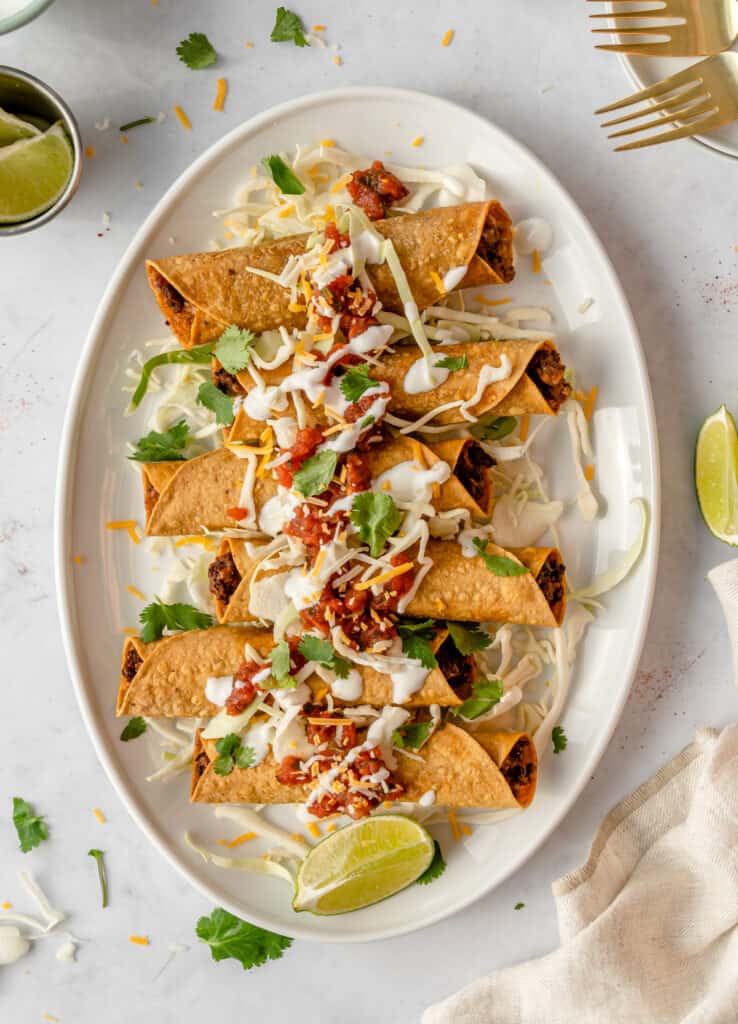 Air fryer beef taquitos by Balance with Jess are a healthy alternative to the classic Mexican dish. Cooked ground beef is generously seasoned with spices and cheese. The filling is placed on a corn tortilla, rolled up, and air fried. These taquitos might just be one of your new favorite things!
Air Fryer Chili Nachos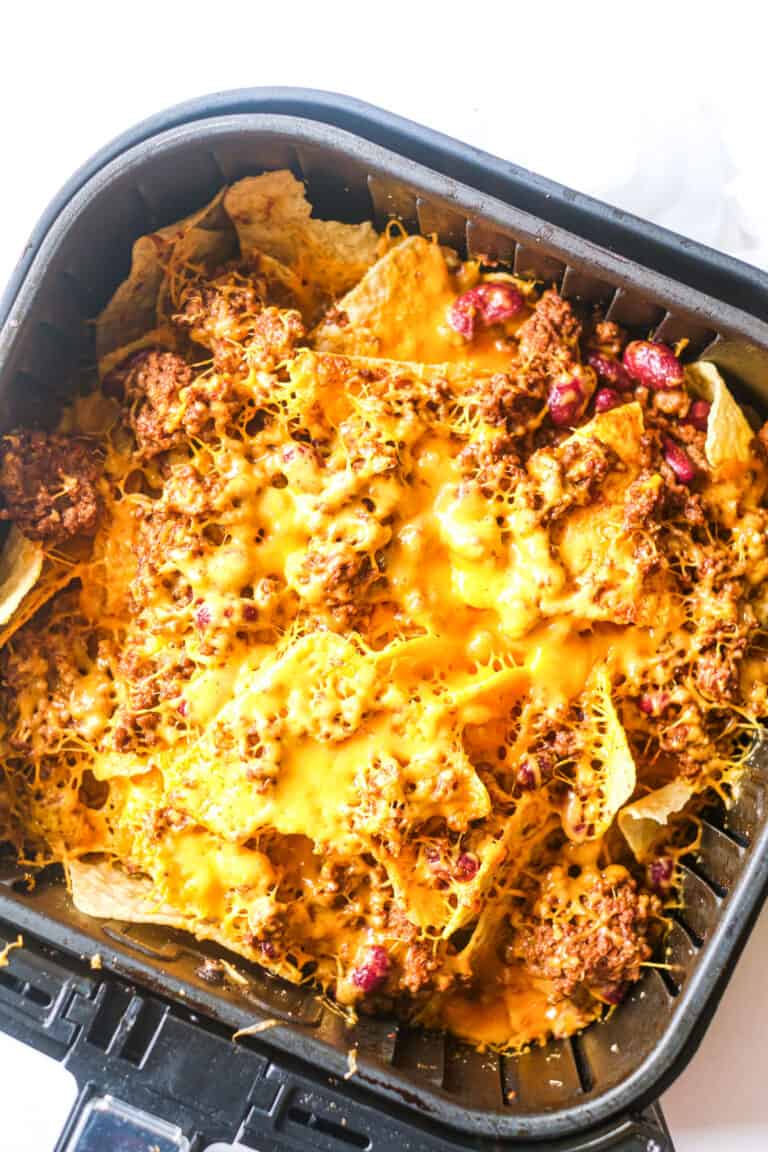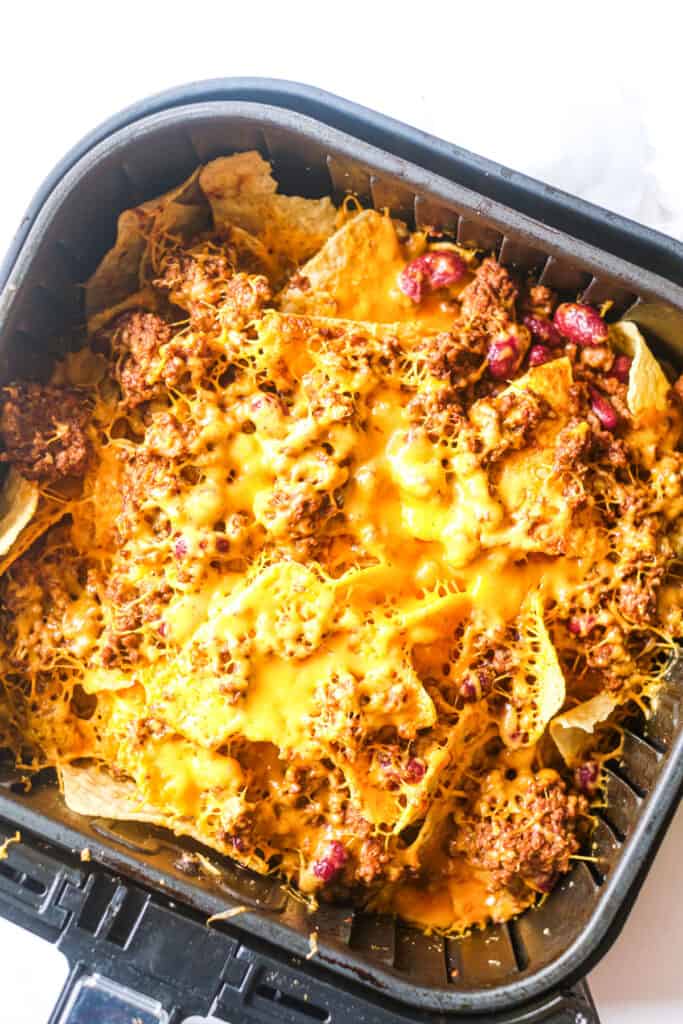 Air Fryer Chili Nachos by Recipes From a Pantry is perfect for game day! This recipe calls for leftover chili and basic pantry staples to make the ultimate nachos. Tortilla chips are placed in the air fryer basket and topped with chili and cheese. Quick and easy to make so you won't miss any of the game.
Air Fryer Empanadas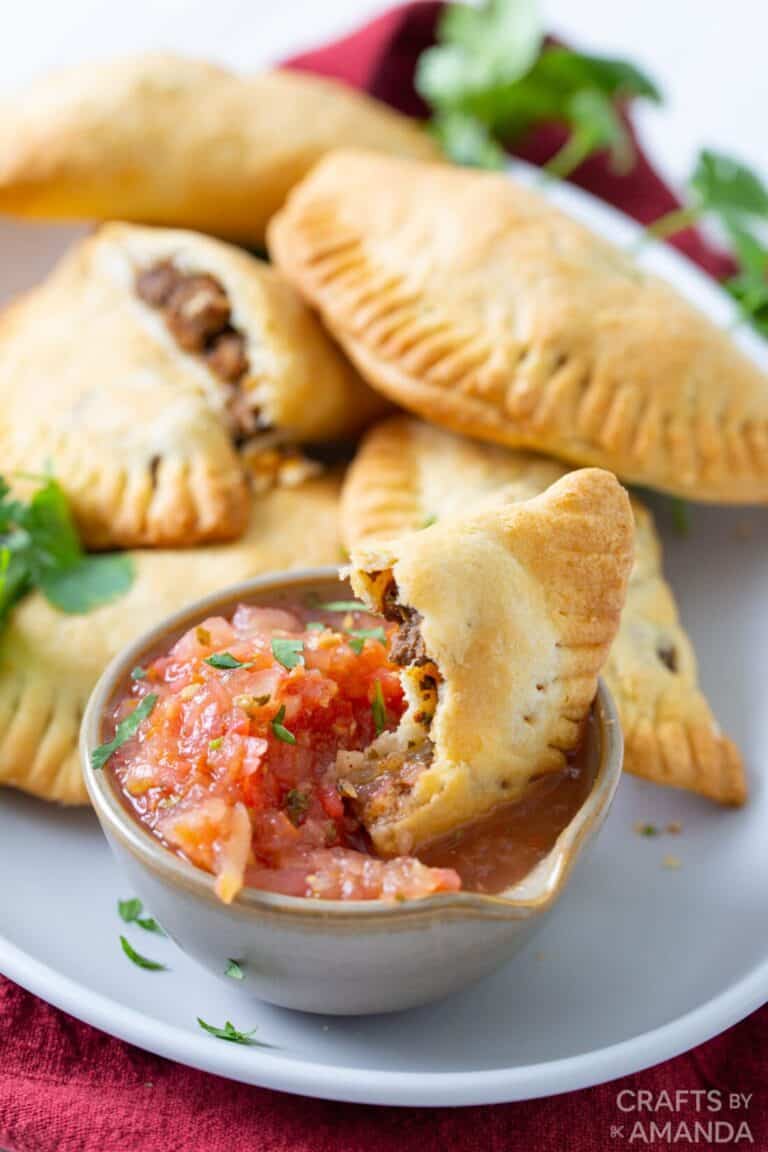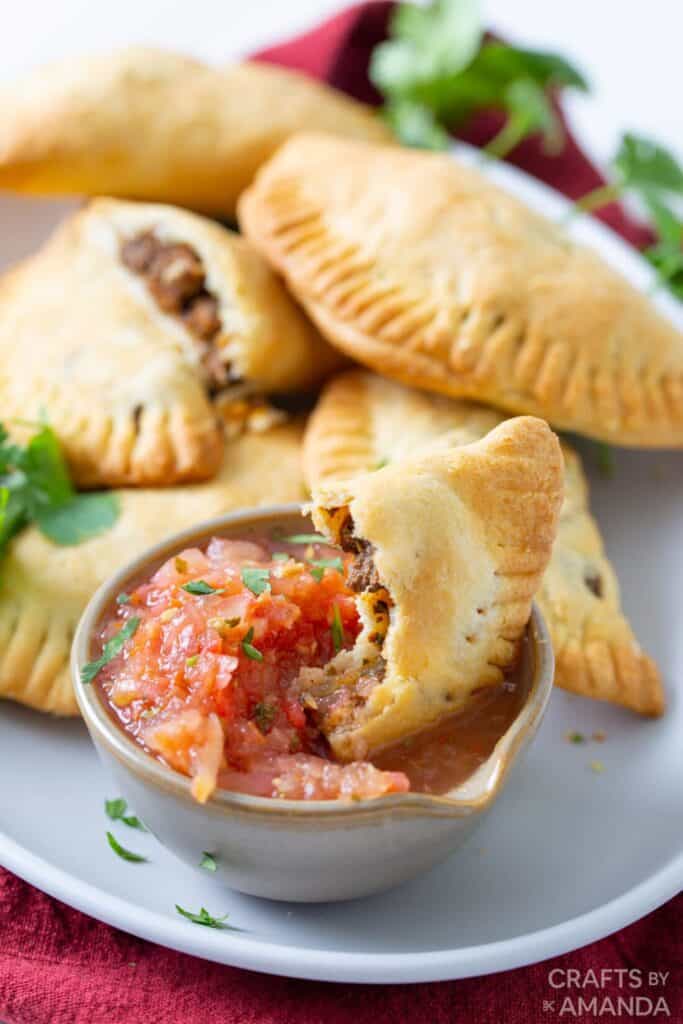 Air Fryer Empanadas by Amanda's Cookin is a great way to use ground beef in an appetizer. Ground beef is mixed with spices like garlic powder and vegetables, stuffed into a pie crust and air fried. This easy recipe is simple to follow and makes a great party appetizer.
Air Fryer Meatball Sub Skewers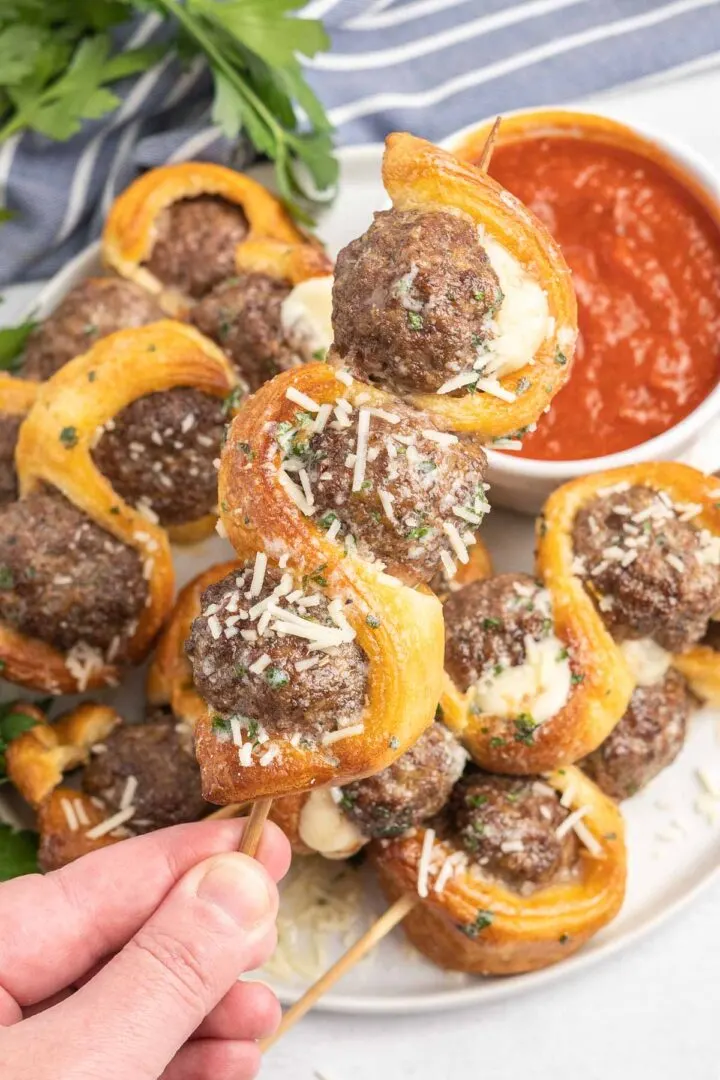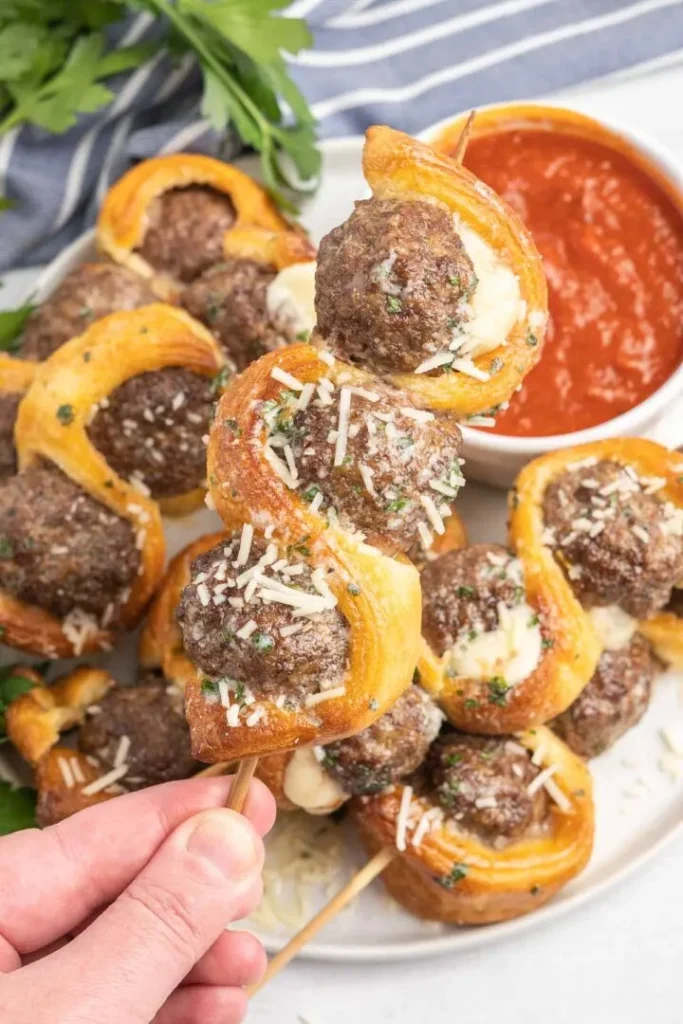 Air Fryer Meatball Sub Skewers by The Busted Oven is an inspired and clever way to eat meatball subs! This could be one of the best ground beef recipes for the air fryer. Meatballs are skewered with croissant dough and cooked in the air fryer. Fun for an appetizer or dinner.
Perfect Air Fryer Steak Recipes
Air Fryer Garlic Butter Steak Bites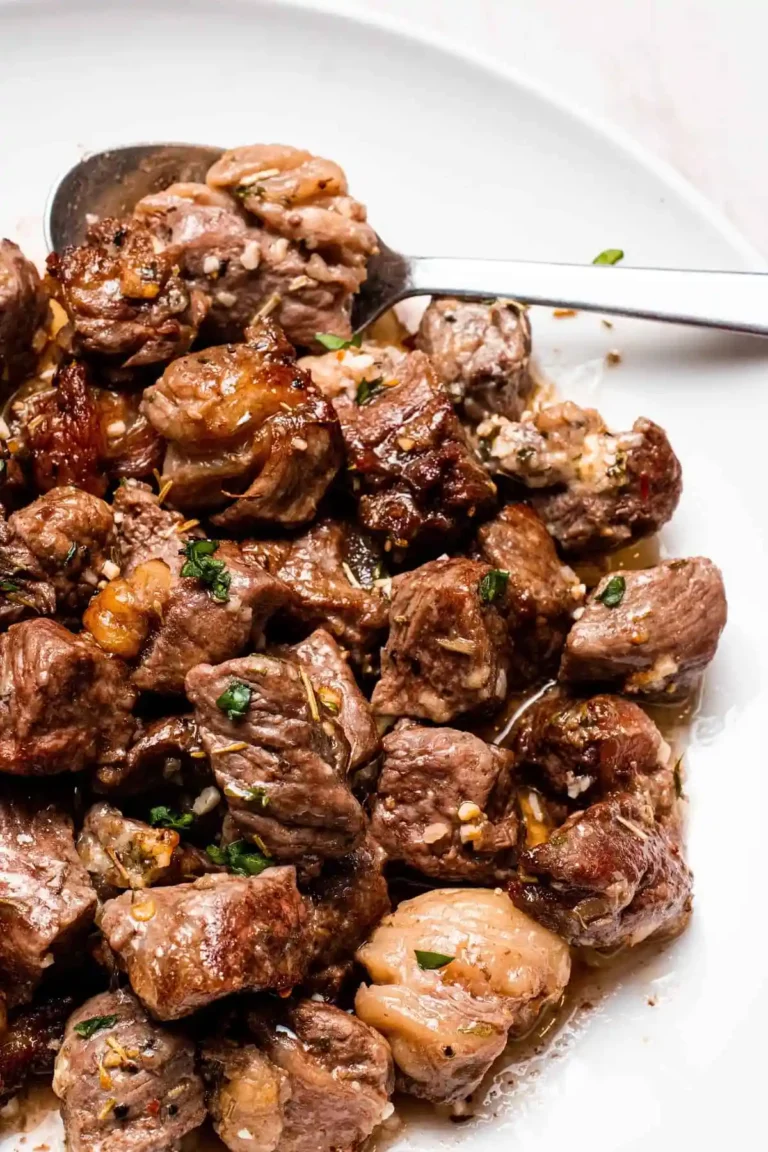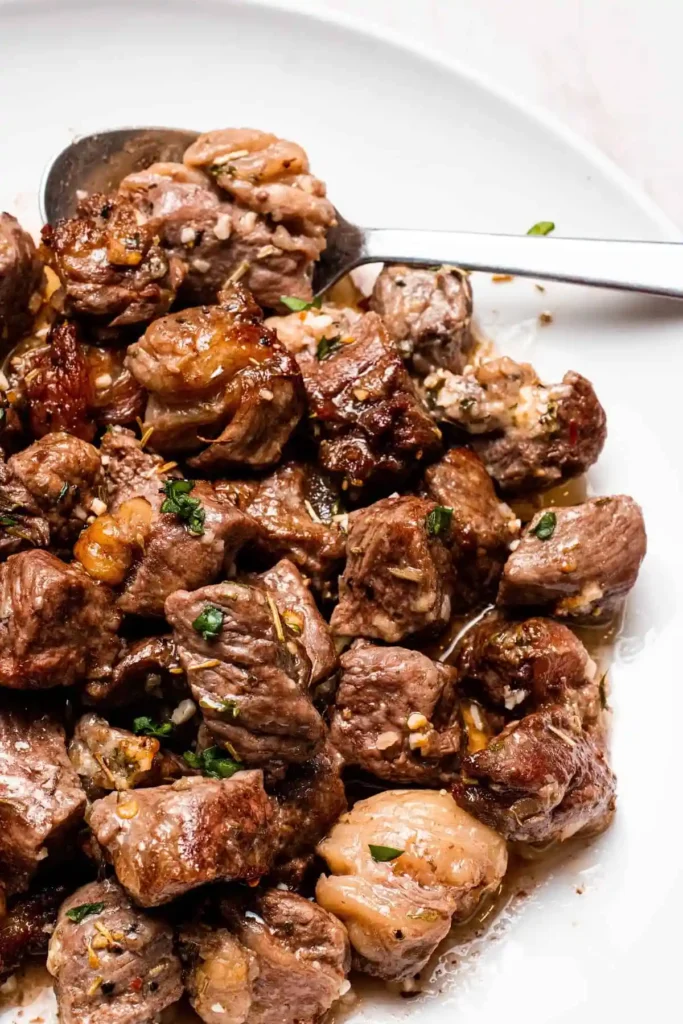 Air Fryer Garlic Butter Steak Bites by Dr. Davinah's Eats is such an easy air fryer steak recipe! The air fryer steak bites are full of extra flavor with the garlic butter and steak seasoning flavors. This recipe uses a boneless ribeye steak and is the perfect steak for creating juicy yet crispy beef bites.
Air Fryer Ribeye Steak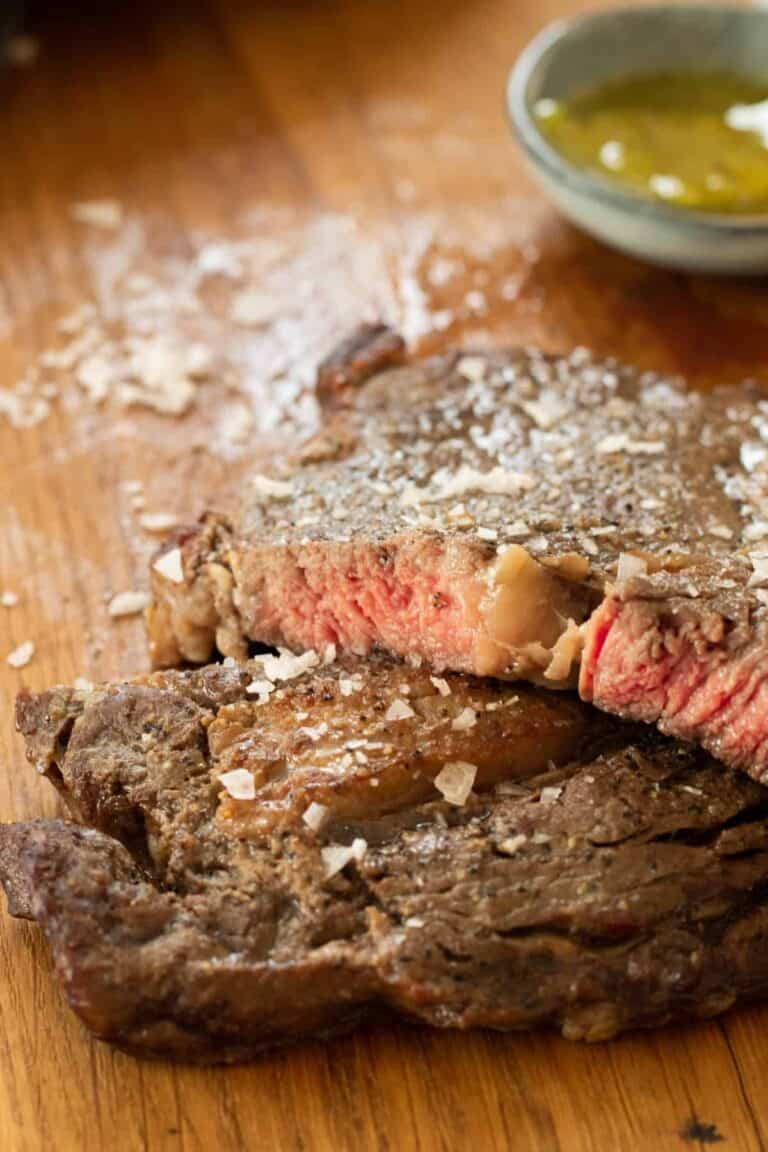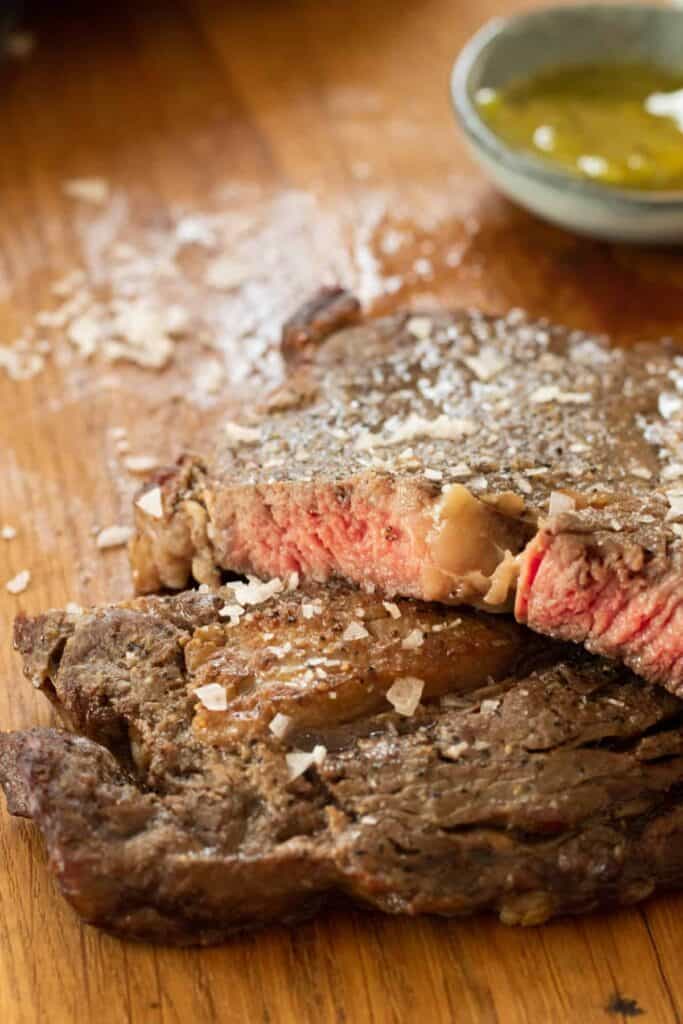 Easy Air Fryer Ribeye Steak by Always Use Butter makes a perfect main dish. Just sprinkle the steak with a few simple ingredients and cook until your desired internal temperature is reached. For this recipe, I recommend an instant-read thermometer to get the doneness just right.
Air Fryer Surf and Turf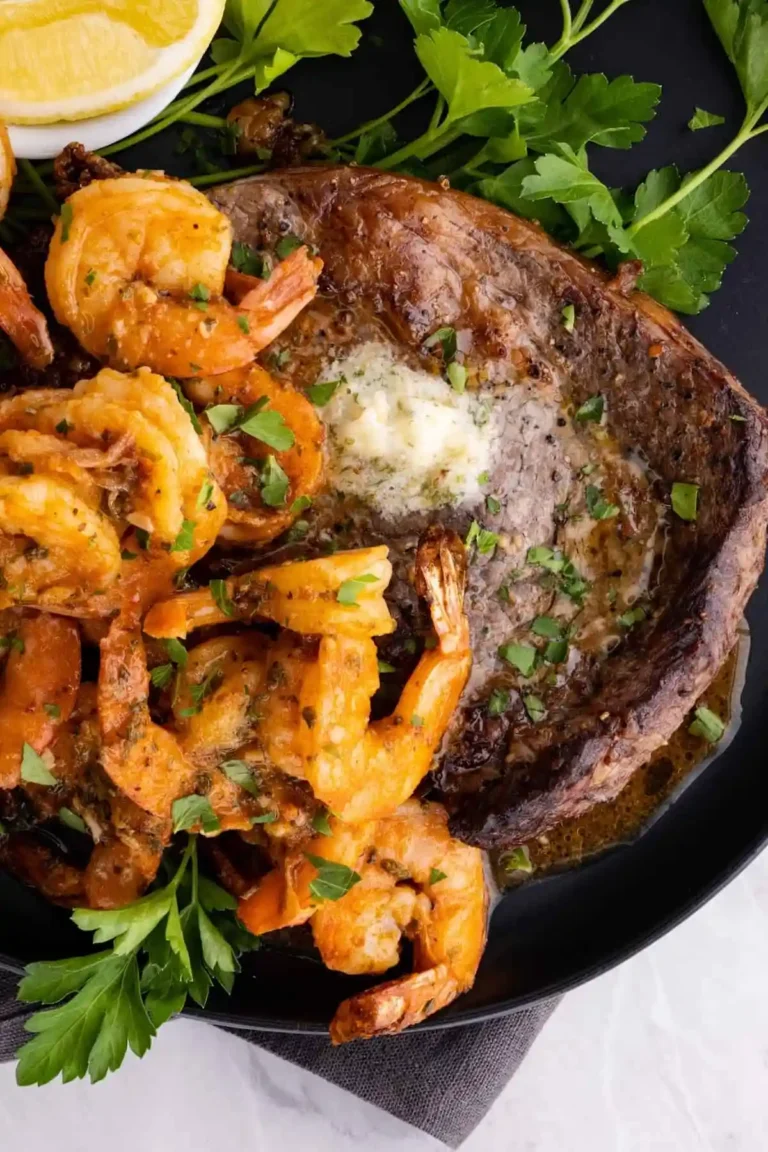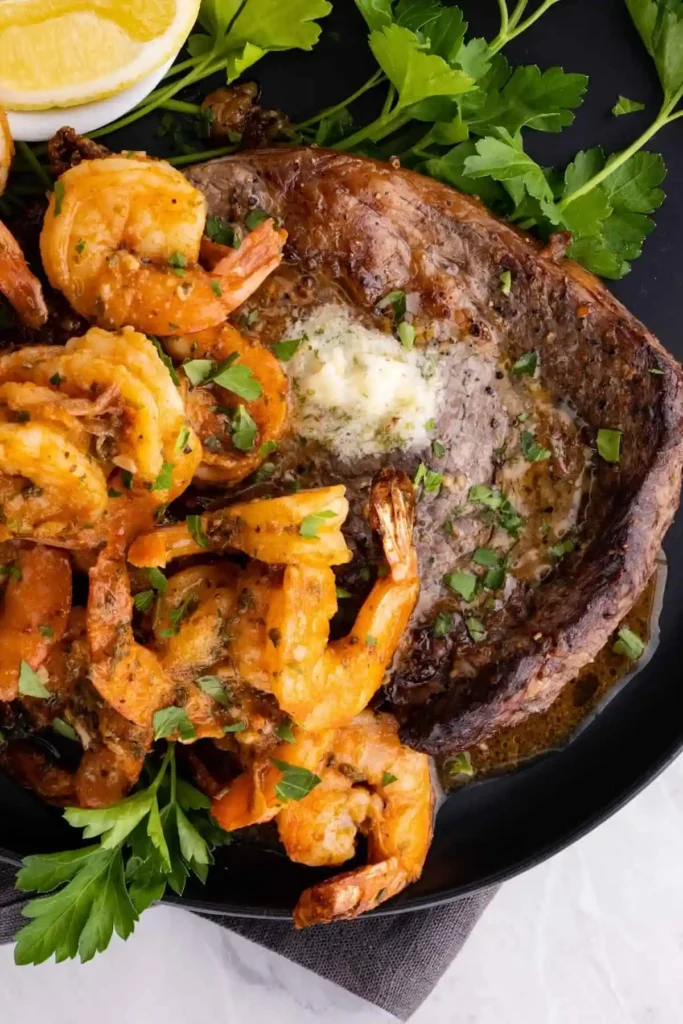 Air Fryer Surf and Turf by Dr. Davinah's Eats combines the perfect air fryer steak with juicy shrimp! Ribeye or sirloin steak is rubbed with steak seasoning, air-fired, and topped with garlic butter. Frozen shrimp is cooked and served alongside the steak. If you're looking to impress a date, this is an easy recipe with very little cleanup.
Air Fryer Flank Steak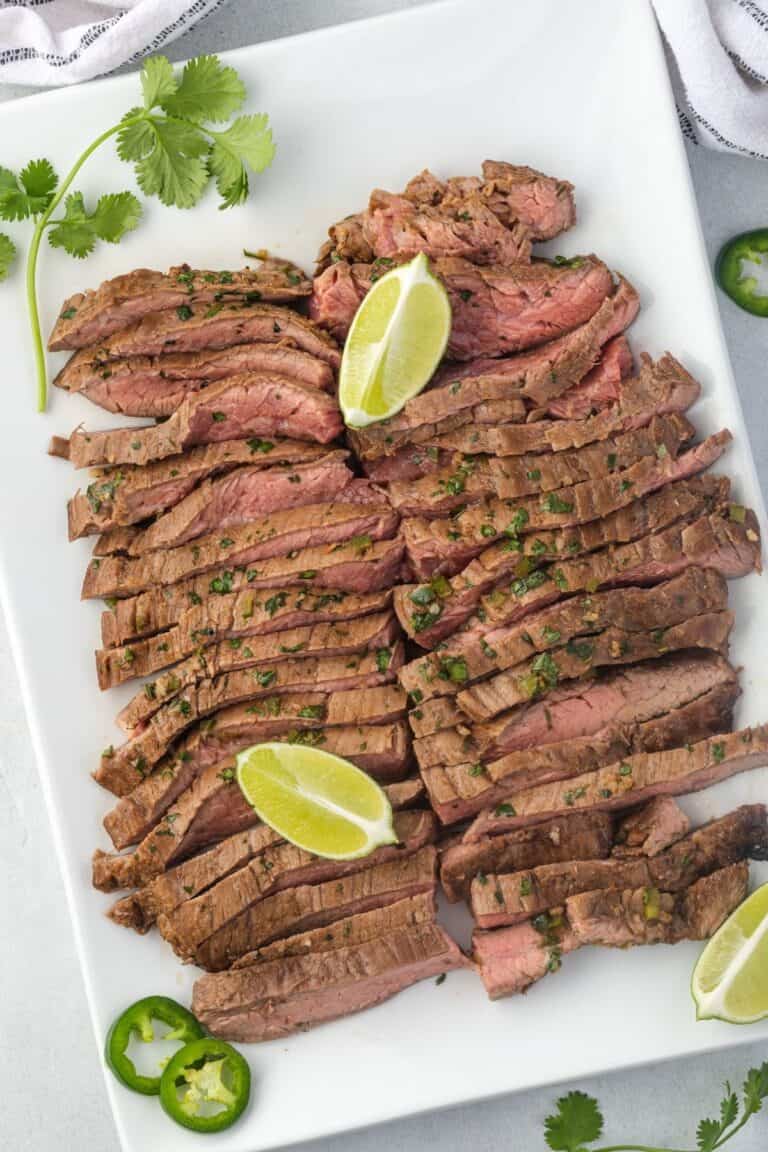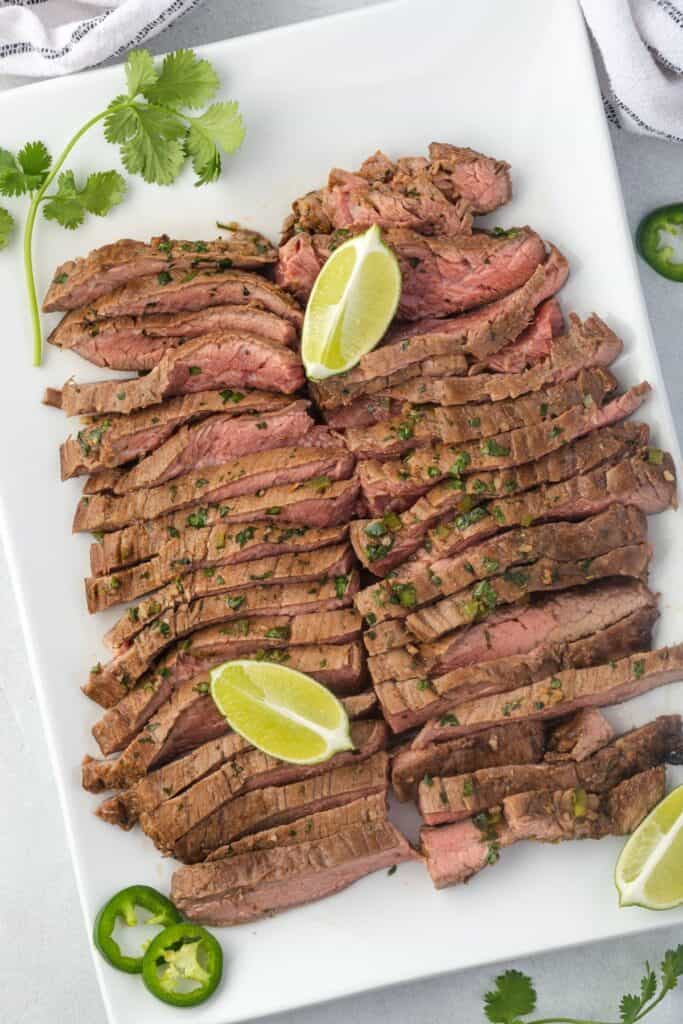 Air Fryer Flank Steak with Jalapeno Lime Marinade by State of Dinner is a great main dish or or filling for air fryer tacos. Chili powder, jalapeno and lime create a great marinade for the steak. The steak is then air fried and cut into thin slices. A simple and versatile air fryer beef recipe!
Air Fryer Chuck Roast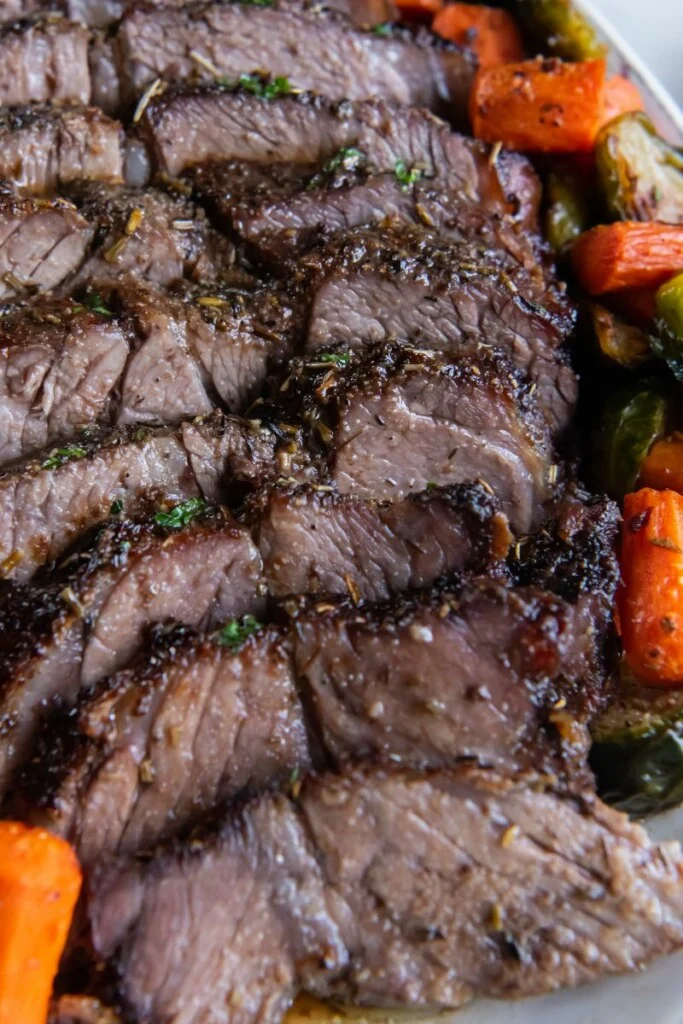 Air Fryer Chuck Roast by Everyday Family Cooking makes cooking a chuck roast easy! The air fryer cuts the cooking time in half. Spices are rubbed on the chuck, then it is air-fried until perfectly cooked. Great for a large family meal or even a special occasion.
Air Fryer Steak Fajitas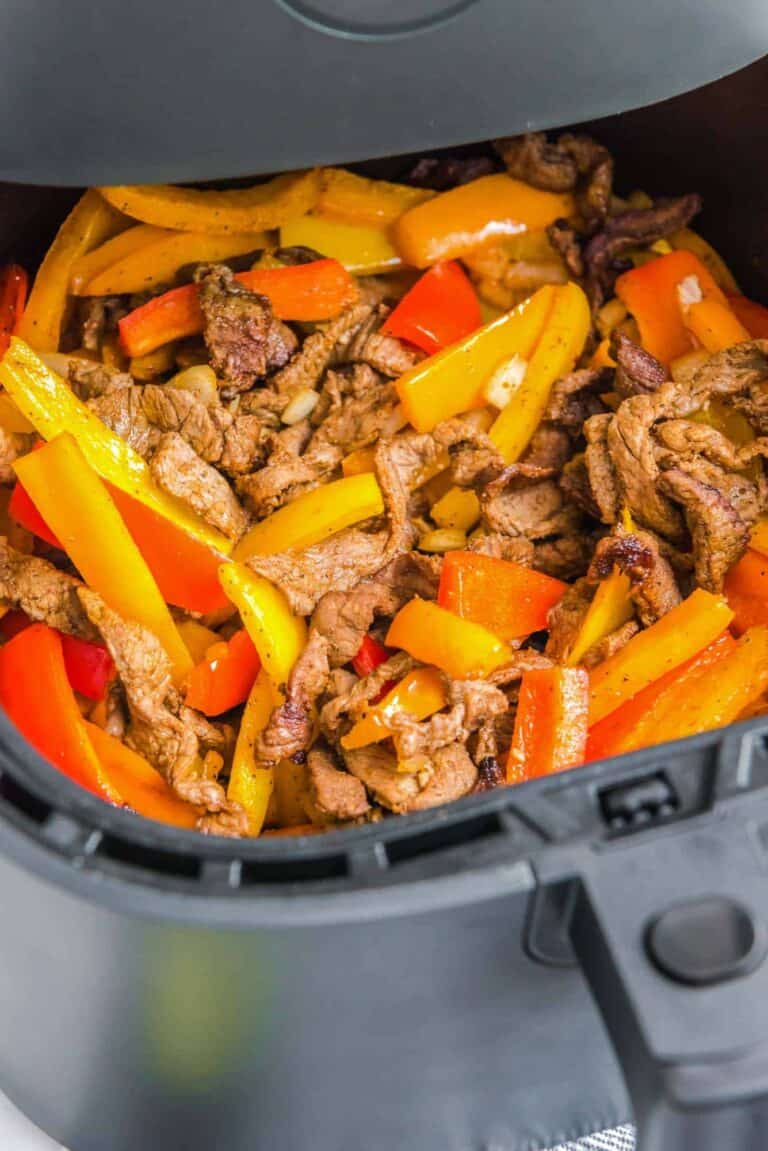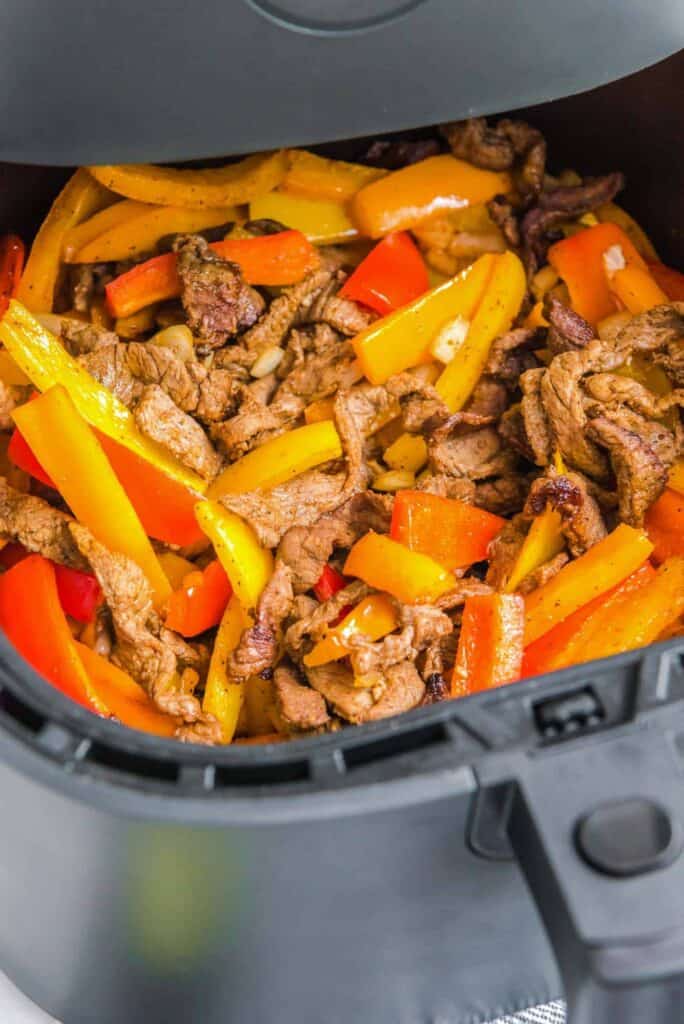 Air Fryer Steak Fajitas by Nourish Plate is a fun weeknight dinner. Thin strips of steak with bell peppers and onions are served with fresh tortillas and sliced avocado. This meal is ready in under an hour and will satisfy your fajita cravings.
Air Fryer Ground Beef Recipes
Air Fryer Cheeseburgers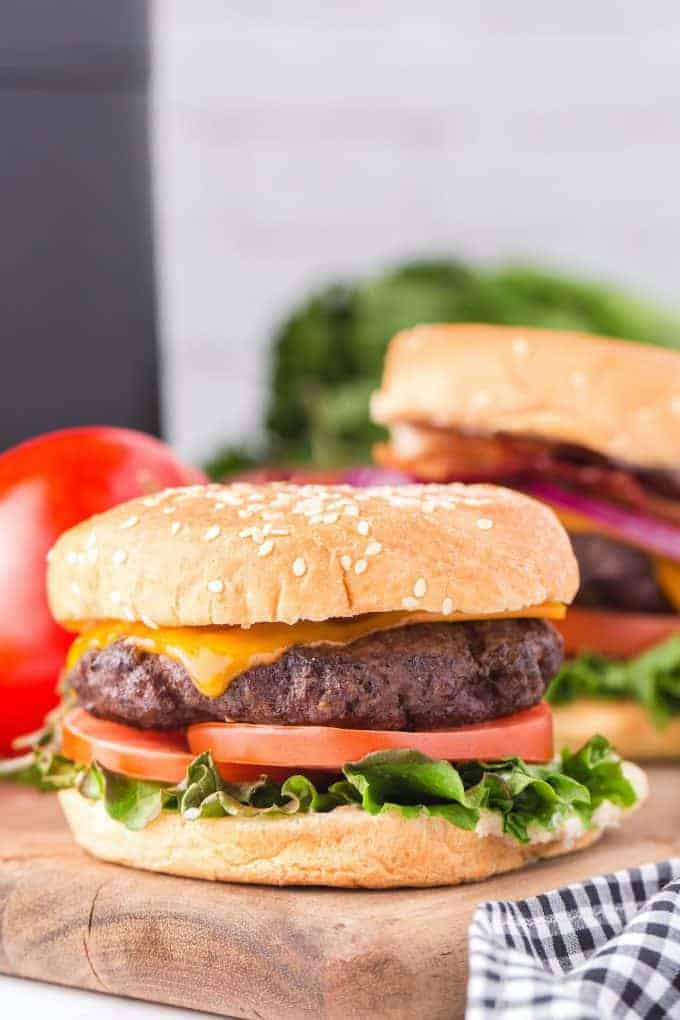 These Air Fryer Hamburgers by Princess Pinky Girl are ready in less than 20 minutes and make for juicy burgers that can be topped with all your favorite burger toppings without firing up the grill! You'll want to add this to your easy air fryer recipes collection.
Air Fryer Meatloaf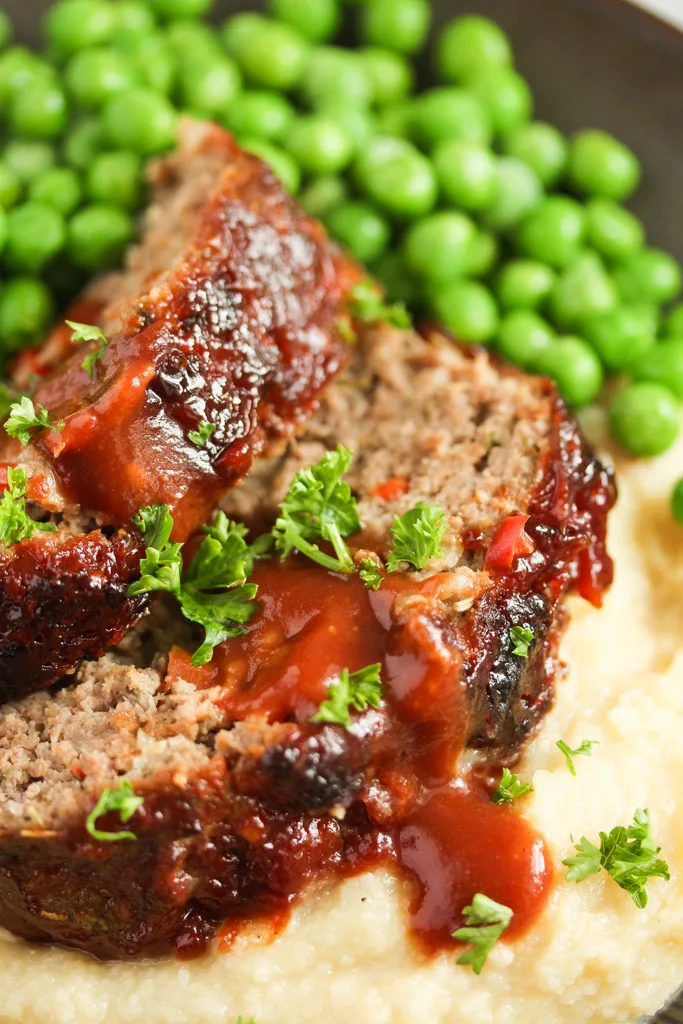 This Air Fryer Meatloaf by The Fast Recipe is probably one of the easiest ways of cooking a classic, family favorite meal. Moist and flavorful, comforting and delicious, just how meatloaf should be! The high temperature cooks the meatloaf in half the time.
Spicy Beef and Black Bean Taco Salad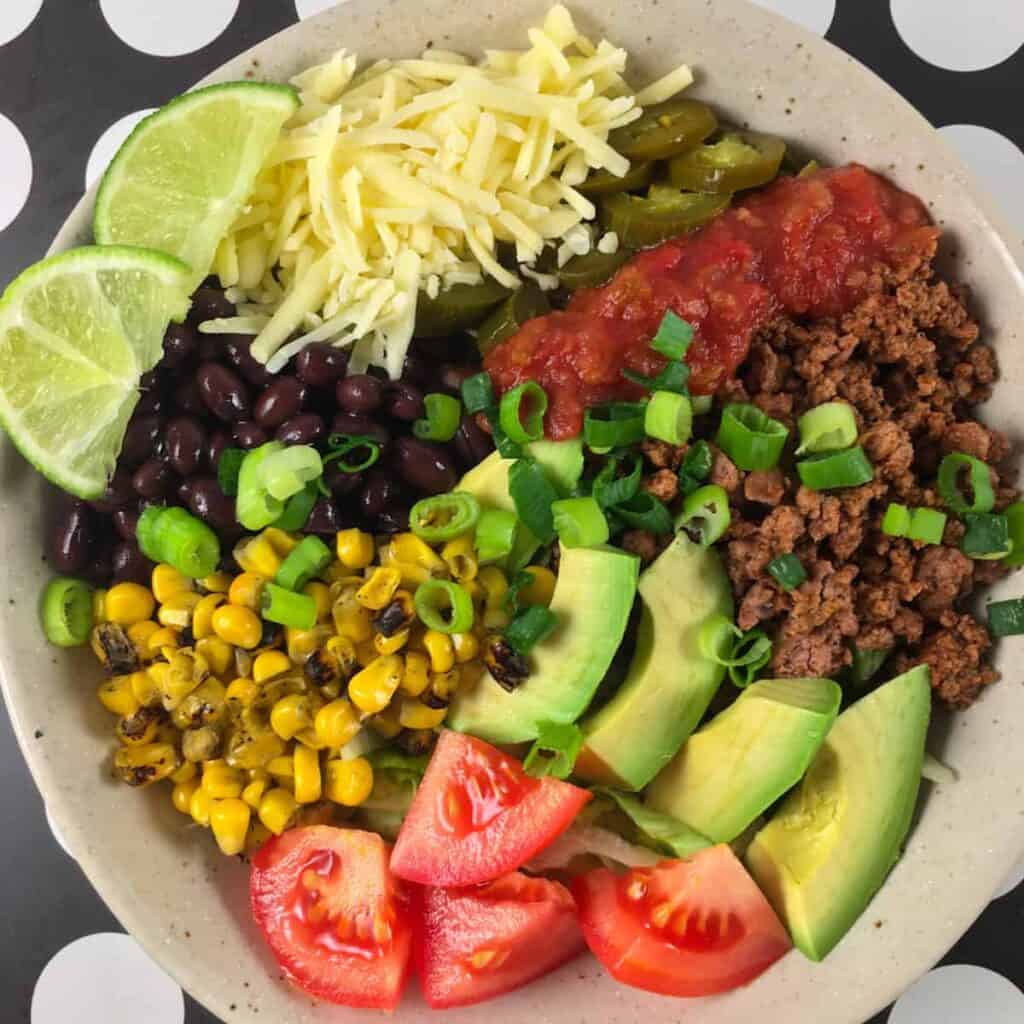 This Air Fryer Ground Beef recipe by Summer Yule cooks in only 5 minutes! Use your air fryer taco meat to make the best taco bowls, or try it in air fryer ground beef tacos. Lean ground beef makes this a healthier dinner option. Definitely make this one of your top air fryer ground beef recipes.
Easy Air Fryer Meatballs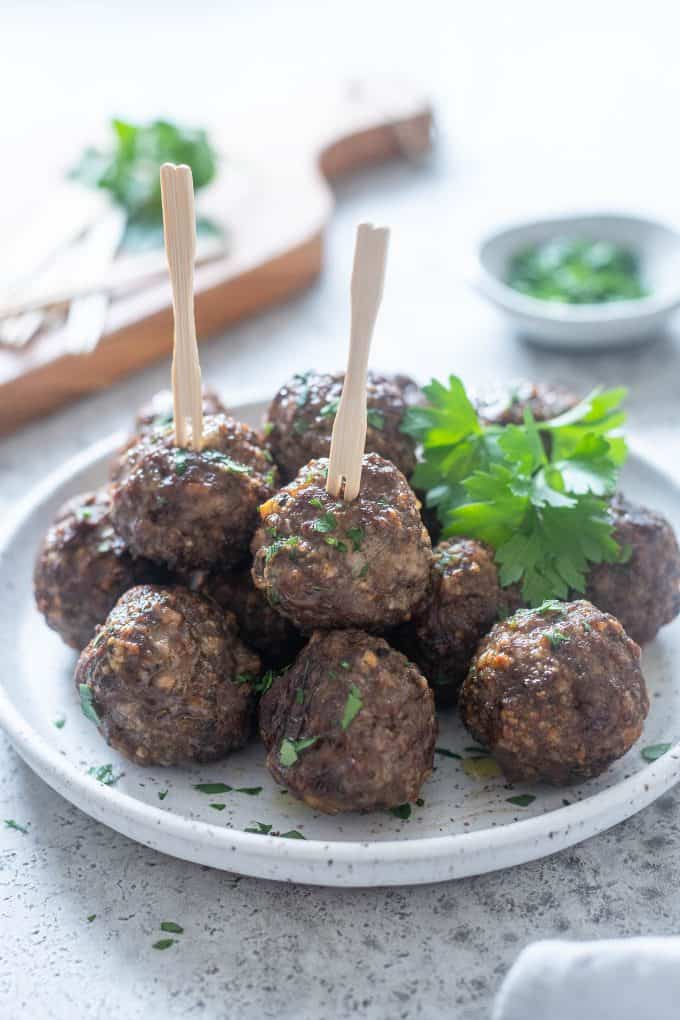 You won't be able to eat just one of these Air Fryer Meatballs by Flavor the Moments! They're juicy, flavorful and they brown beautifully in the air fryer! Just 10 minutes to prep and 30 minutes to cook. These meatballs make for a great dinner or appetizer.
Keto Air Fryer Meatballs with Almond Flour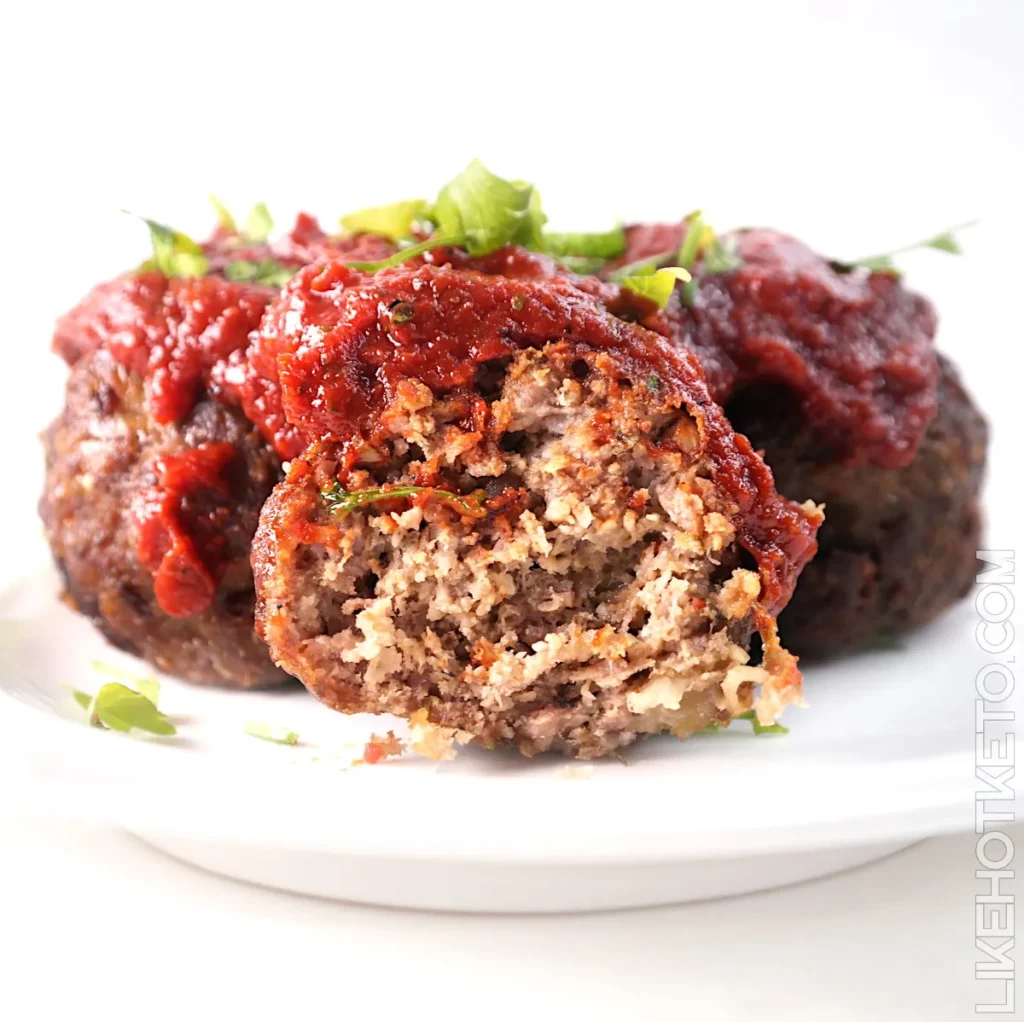 These amazing Keto Italian Meatballs with Almond Flour by Like Hot Keto are pillowy soft and juicy! The almond flour and gelatin mix, makes them tender and moist, low-carb and gluten-free! The best part, it's all done in an air fryer!
Special Occasion/Holiday Recipes
Air Fryer Roast Beef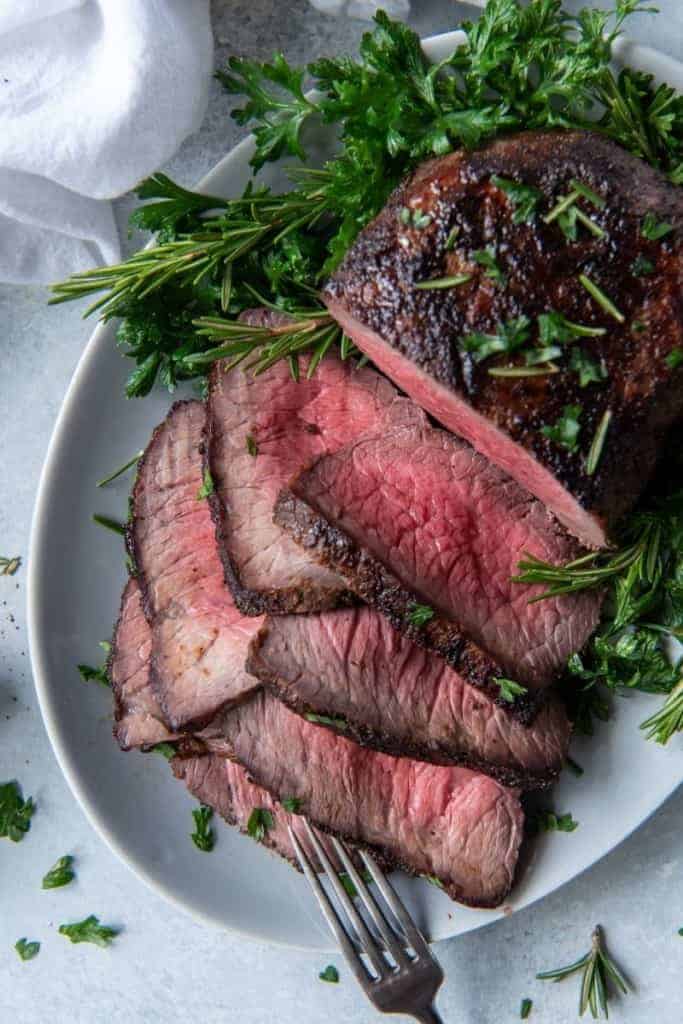 Whether you're preparing for the holidays or just want to treat the family to something amazing, this easy Air Fryer Roast Beef by Everyday Family Cooking turns out so tender and juicy every time! It may just be your new favorite way to cook roast beef!
Air Fryer London Broil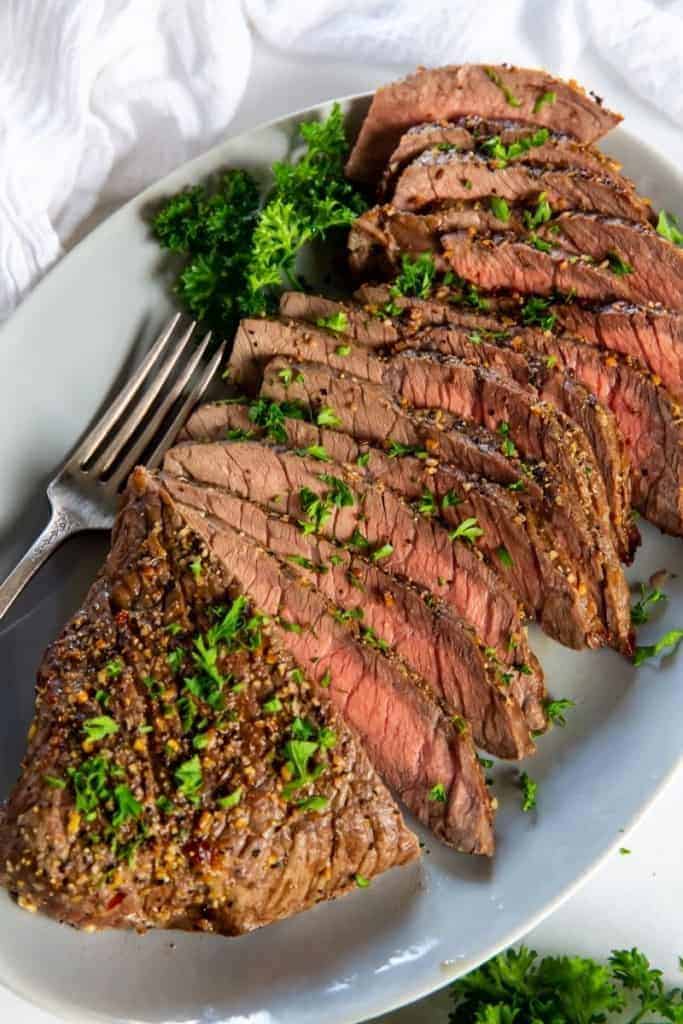 This easy Air fryer London Broil from Everyday Family Cooking turns out tender and juicy every time with a delightful crust you just can't get from the oven. And there's no marinade needed! This might just be one of your new favorite beef recipes.
Air Fryer Corned Beef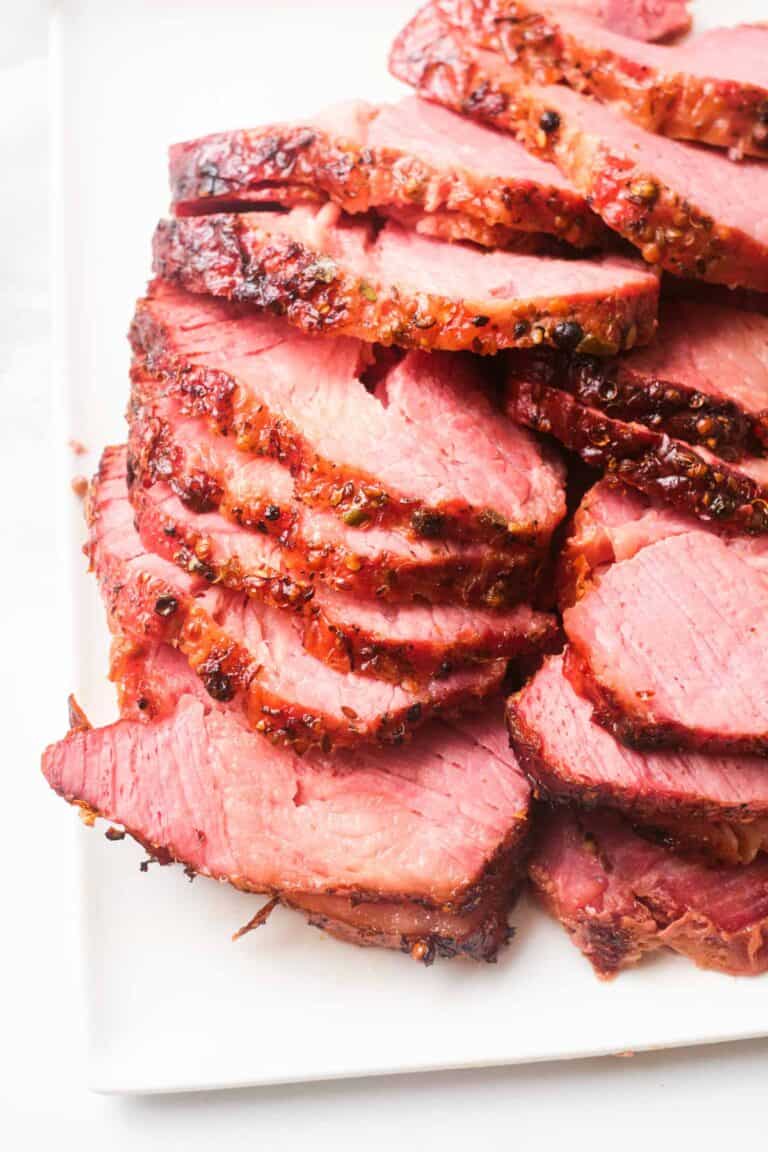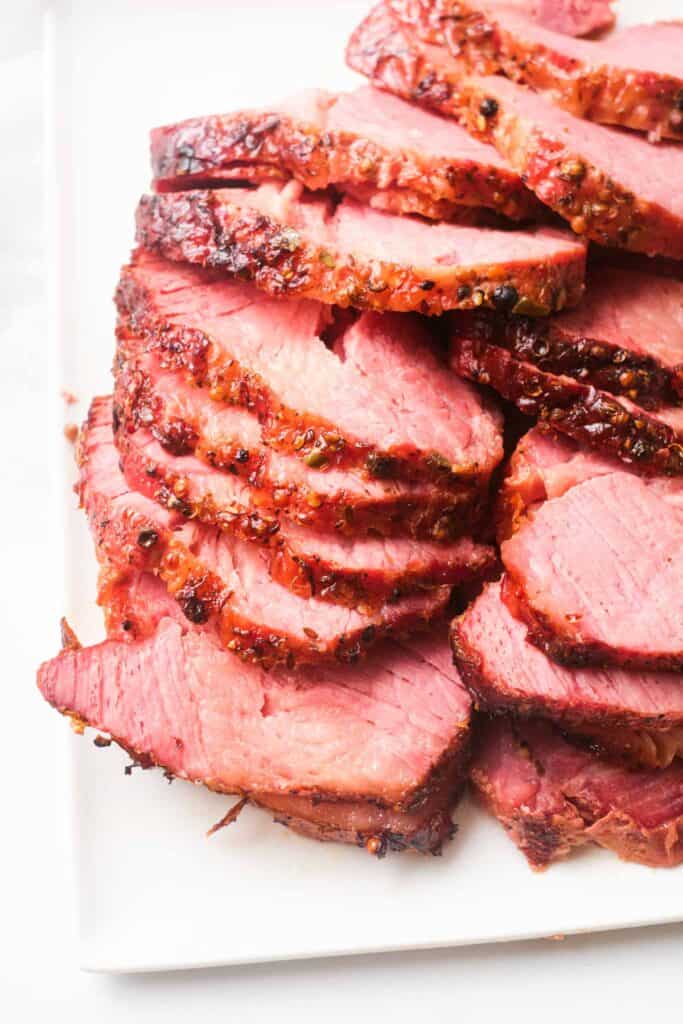 Air Fryer Corned Beef by Recipes from a Pantry is easy to make and ready to serve in under 2 hours. Make deliciously tender, juicy corned beef in an air fryer on St. Patrick's Day, or any time of the year!
More Recipes You May Enjoy