Looking for some stuffing recipes but not sure what to make? We've got you covered with a few stuffing recipes guaranteed to win over all your holiday guests!
Still in need of some more holiday recipes? Check out some comfort food side dishes, vegetable side dishes, and holiday turkey recipes to get inspired this holiday season!
Don't forget about making some festive desserts and cocktails to make the holidays even better!
Chorizo Cornbread Stuffing - Cooking With Curls
Spice up your meal with this tasty Chorizo Cornbread Stuffing! Sweet cornbread, spicy chorizo and crunchy pecans combine to create the perfect side dish.
Chorizo Cornbread Stuffing
Rice Dressing - Garlic and Zest
This rice dressing recipe is a Louisiana favorite w/beef, pork, livers & oysters. Use it as a side dish or stuffing for a holiday turkey.
Rice Dressing
Stuffing Balls - The Dizzy Cook
This vegetarian stuffing ball recipe is easy to make and great for individual servings! Perfect for holiday meal prepping and easy to store in the freezer, these stuffing balls can be made dairy/gluten-free
Stuffing Balls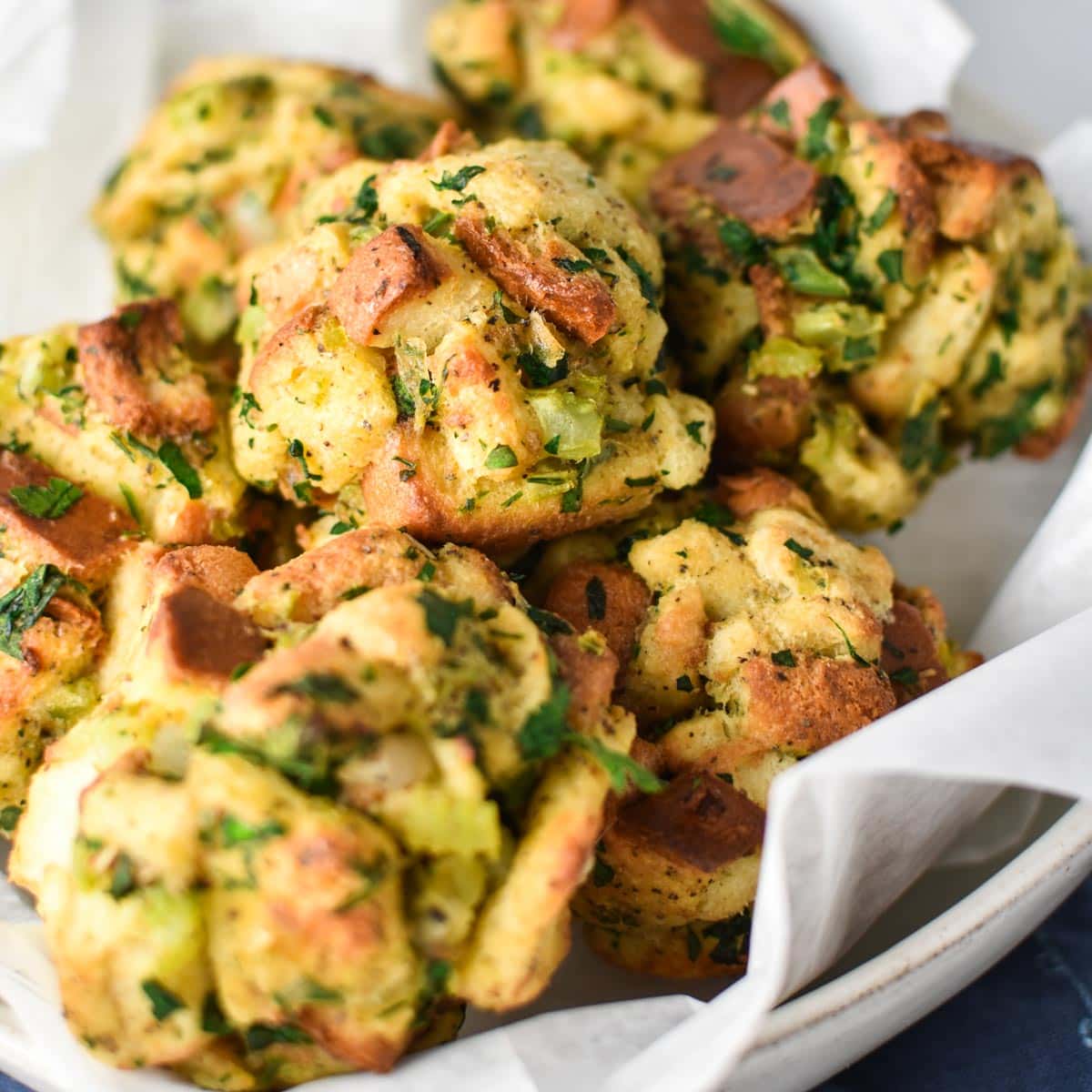 Cornbread Dressing - The Forked Spoon
Buttery and moist with a crispy, golden crust, this Cornbread Dressing Recipe is the perfect addition to any holiday dinner table. Super easy to make with homemade sweet cornbread, Italian sausage, celery, onion, and fresh herbs.
Cornbread Dressing
French onion stuffing: all the flavors of savory French onion soup! - Two Cloves Kitchen
French onion stuffing has the caramelized onion flavor of French onion soup, herbs, and melty gruyere for a delicious Thanksgiving side dish!
French onion stuffing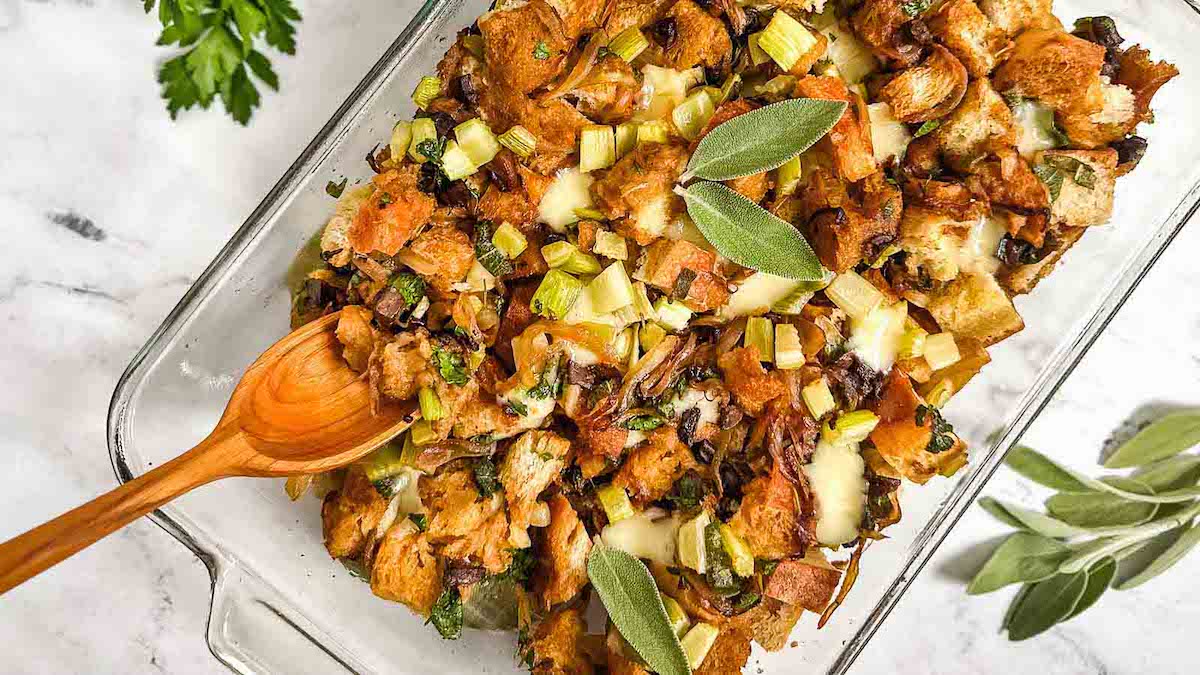 Best EVER Sourdough Stuffing - The Wooden Skillet
Best Ever Sourdough Stuffing - this Best Ever Sourdough Stuffing is packed with flavor, delicious sourdough bread, mushrooms and so much more!
Best EVER Sourdough Stuffing
Ultimate Apple & Cranberry Sausage Stuffing | Sift & Simmer
This Ultimate Apple & Cranberry Sausage Stuffing features bread, sausage, fresh herbs, cranberries and diced apples in this easy side dish.
Ultimate Apple & Cranberry Sausage Stuffing
Sourdough, Cranberry and Pecan Dressing (Vegan)
A vegan twist on traditional Thanksgiving dressing.
Check out this recipe