Got an abundance of luscious garden fresh tomatoes? Look no further! I've listed a variety of mouthwatering recipes from my talented fellow food bloggers that showcase the versatility of fresh tomatoes, from tantalizing appetizers to vibrant salads, comforting pasta dishes, and clever preservation methods. Get ready to indulge in the flavors of summer and make the most of your garden's tomato harvest!

Ah, fresh tomatoes straight from the garden – there's just something magical about them! Let me tell you why they're leagues ahead of their store-bought counterparts.
First off, the vibrant, sun-ripened flavors of garden tomatoes are simply unmatched. They burst with a juicy sweetness that'll make your taste buds sing with delight. Plus, the texture! Oh, it's a delightfully perfect balance between firmness and tenderness, unlike the often mealy and bland tomatoes often found at the store.
Trust me, once you experience the explosion of flavor and the satisfying bite of a homegrown tomato, you'll never look back.
I have put together a list of wonderful recipes highlighting the brilliance of fresh garden tomatoes. Keep on reading to learn more and I hope you enjoy!
🍅 Fresh Tomato Appetizers and Condiments
Air Fryer Roasted Tomatoes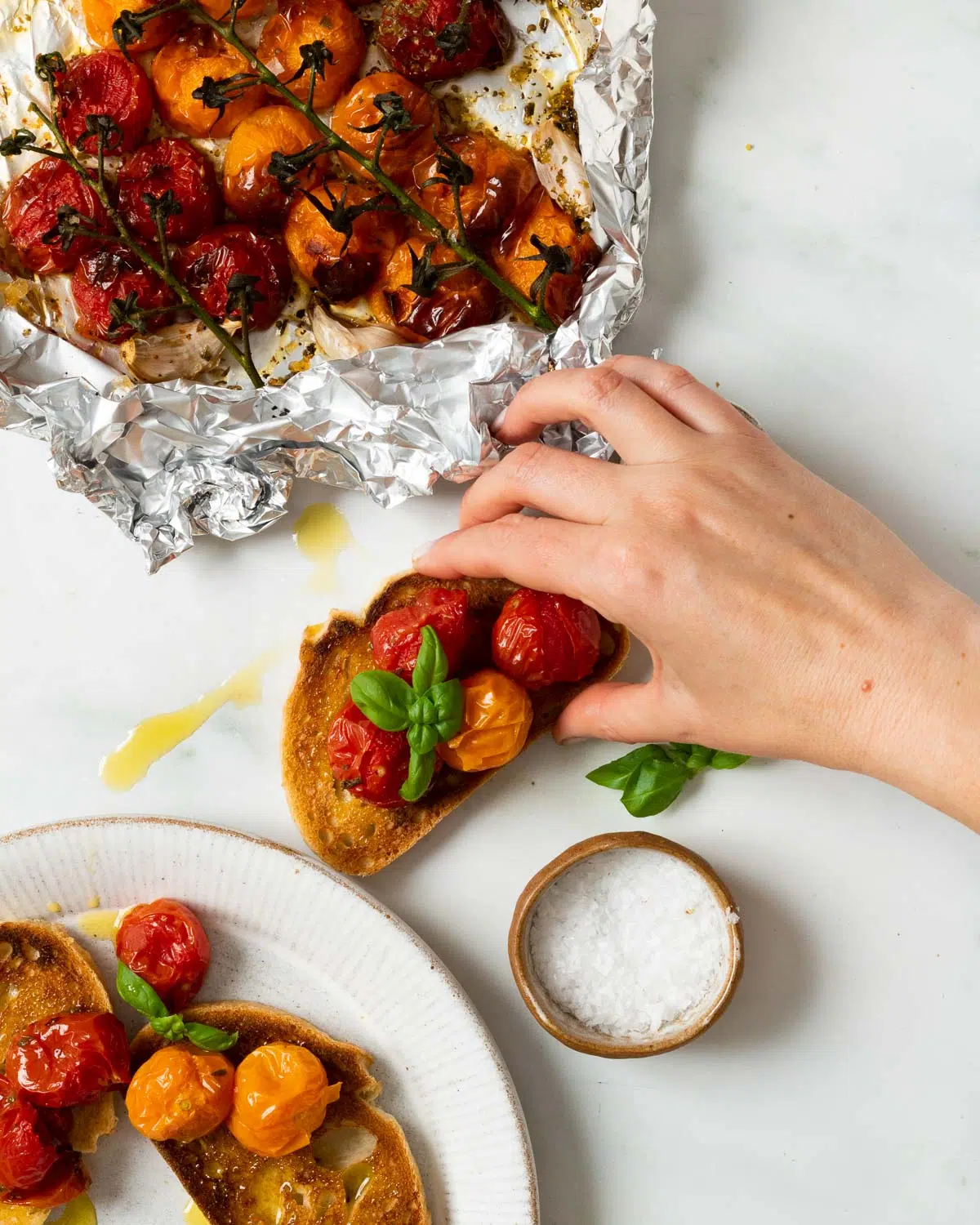 Louise-Claire from The Vegan Larder shows you how to roast perfect cherry tomatoes in the air fryer. Using the air fryer to roast tomatoes cuts the cooking time in half and makes cleanup super simple! If you have an air fryer this is a must-try recipe.
Fresh Tomato Smoked Salsa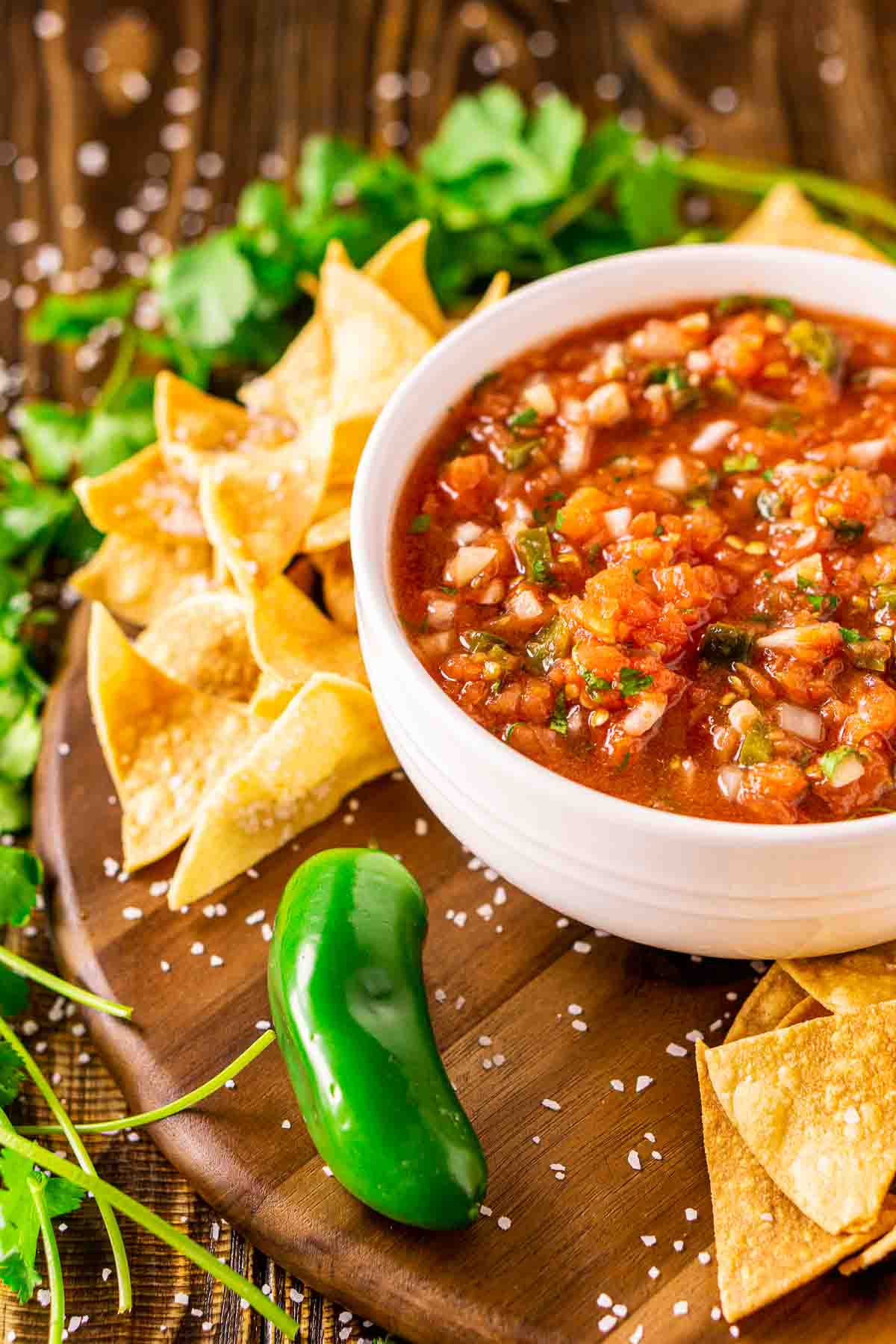 Amanda from Burrata and Bubbles takes fresh tomatoes to the next level with this smoked salsa recipe. Step by step she shows you how to smoke the veggies before blending them up to make this fantastic summer salsa.
Marinated Tomatoes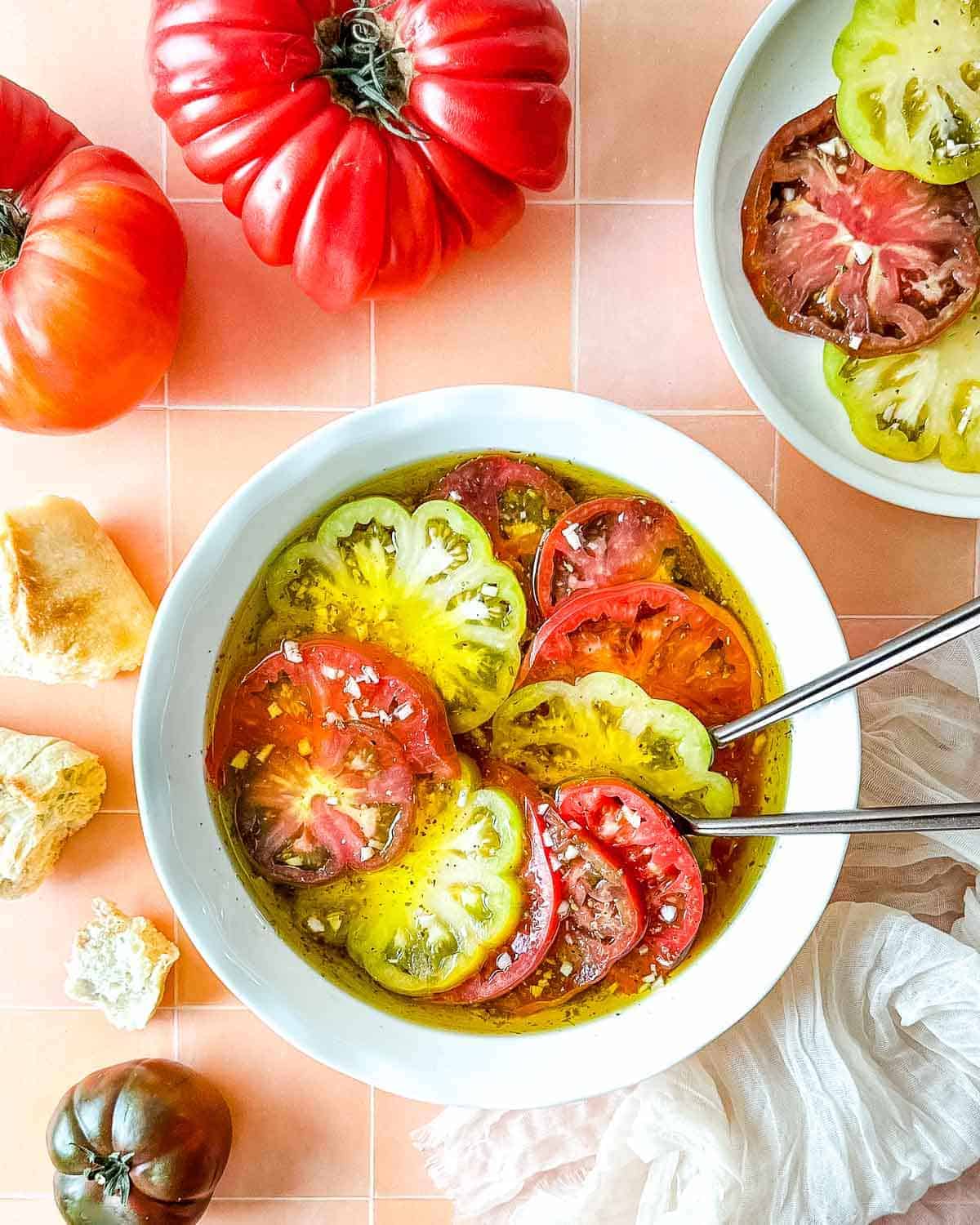 Gen from Two Cloves Kitchen created this wonderful marinated tomato salad to make during the peak of tomato season. She also gives you some key pointers on how to take care of your fresh tomato beauties so you eat them while they are at their best.
Fried Green Tomatoes
Still waiting for your tomatoes to get ripe? Lisa over at Delicious Table has created a super flavorful version of fried green tomatoes you definitely need to try. Her version is super crispy and spiced with a lovey cajun seasoning for a bit of a kick.
Fried Green Cherry Tomatoes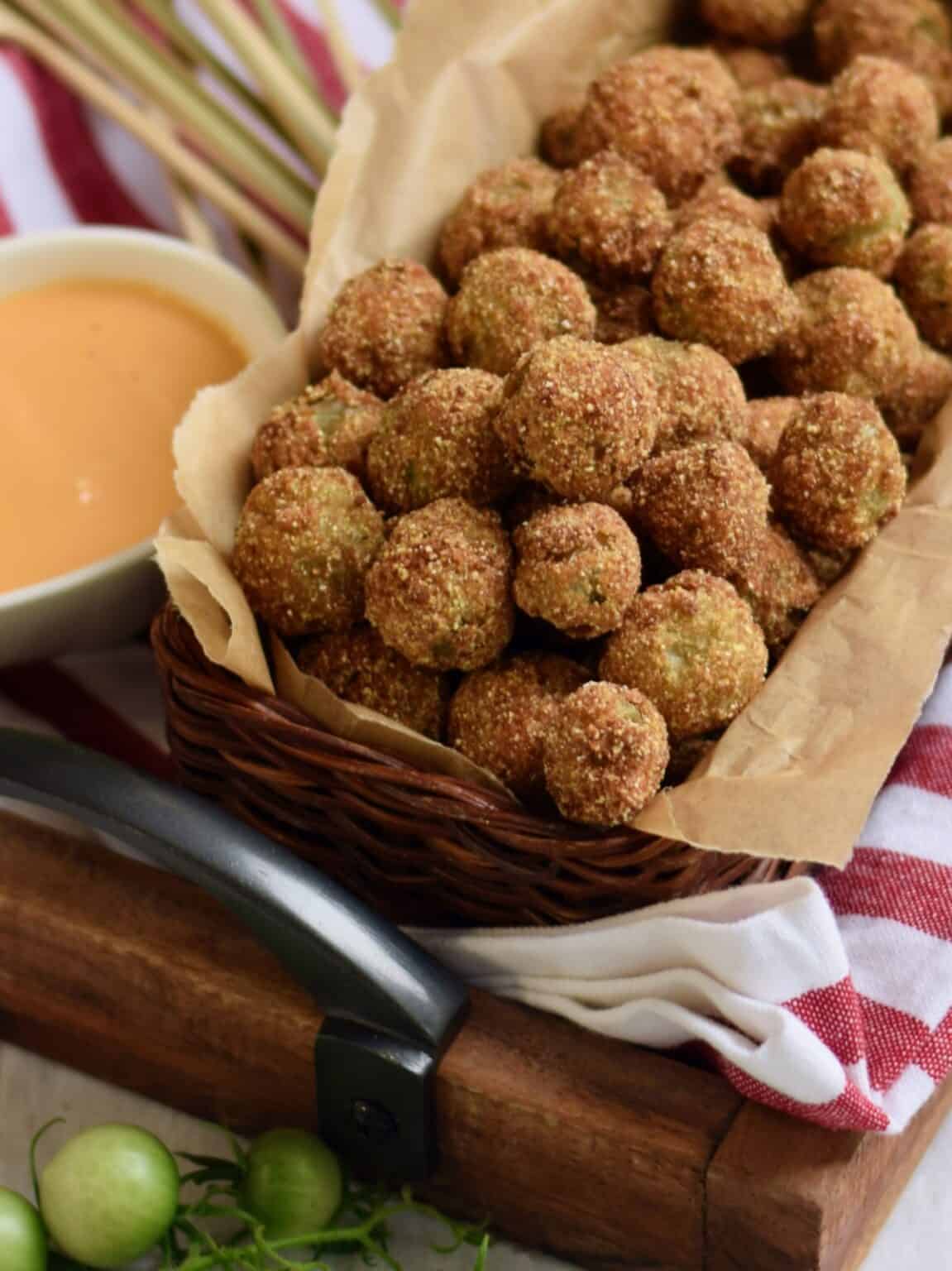 Have lots of green cherry tomatoes? Kathleen with Grits and Gouda brilliantly fries them up into Fried Green Cherry Tomatoes. You've got to try this recipe if you're entertaining friends during the tomato season.
Fresh Tomato Bruschetta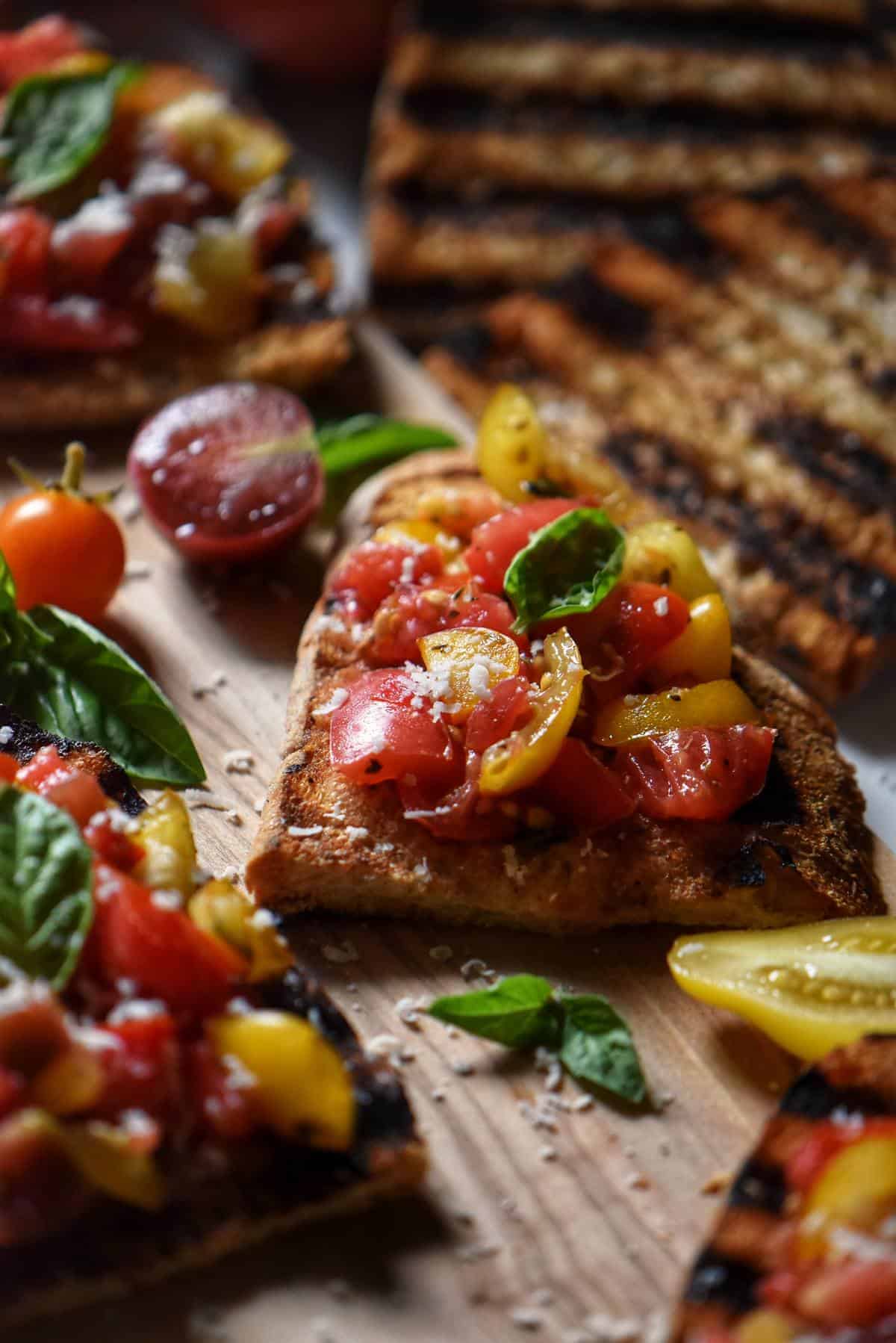 Maria shares her Italian secrets over at She Loves Biscotti with how to make the perfect tomato bruschetta. She provides key tips on ways to elevate your next bruschetta from delicious to truly remarkable.
Tomato Gallette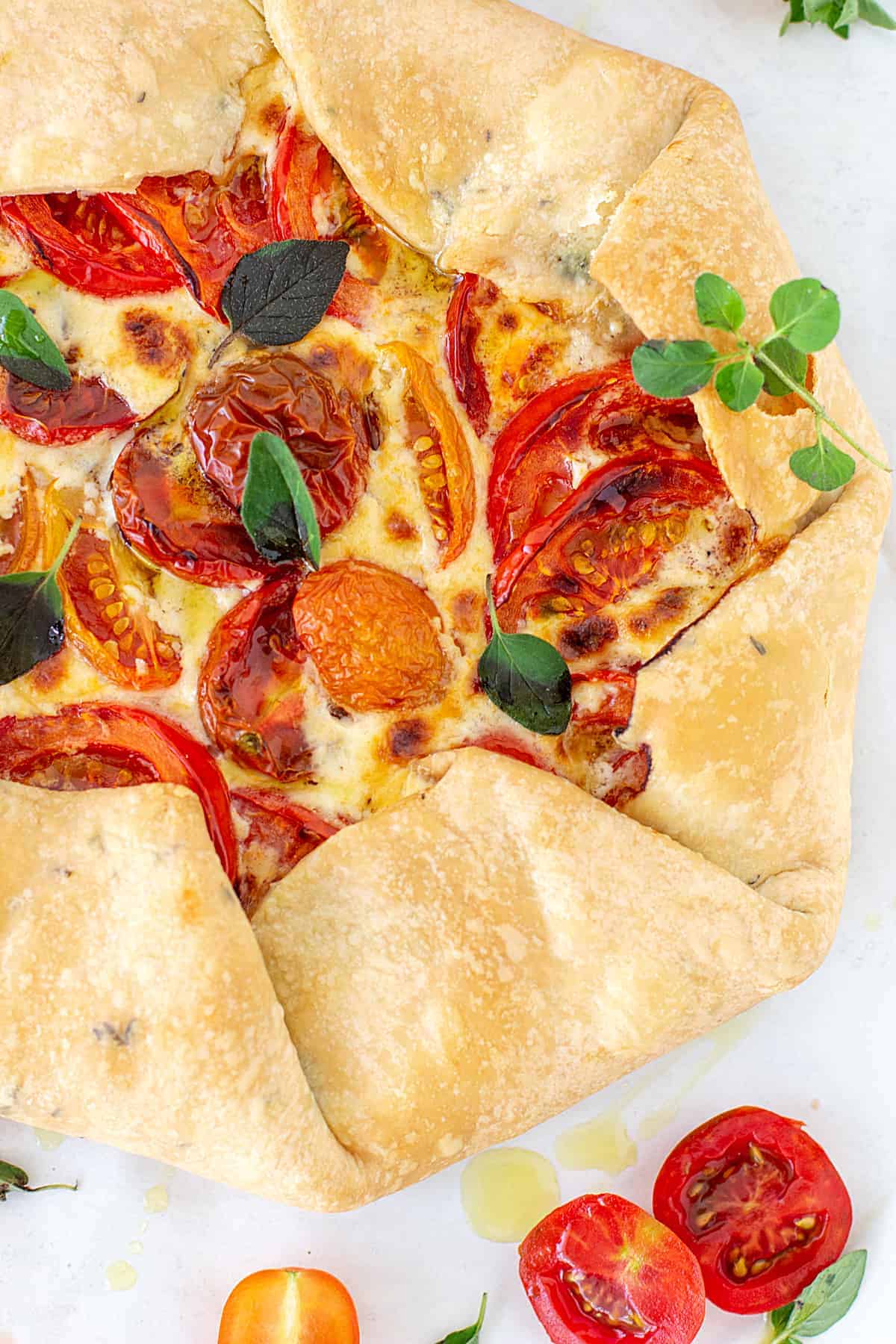 A savory butter pie crust is filled with sweet fresh tomatoes and gooey cheese, then baked to perfection in this fantastic galette recipe by Paula at Vintage Kitchen Notes. Paula has more than 30 years of baking experience and walks you through step-by-step, so your galette is sure to turn out perfect.
🥗 Tomato Salad Recipes
Vanessa at Maple + Mango shows you how to make a stunning Caprese salad using fresh burrata. Vanessa styles this classic tomato salad beautifully and offers up some amazing ways to elevate this dish to make it extra special.
Nectarine and Tomato Salad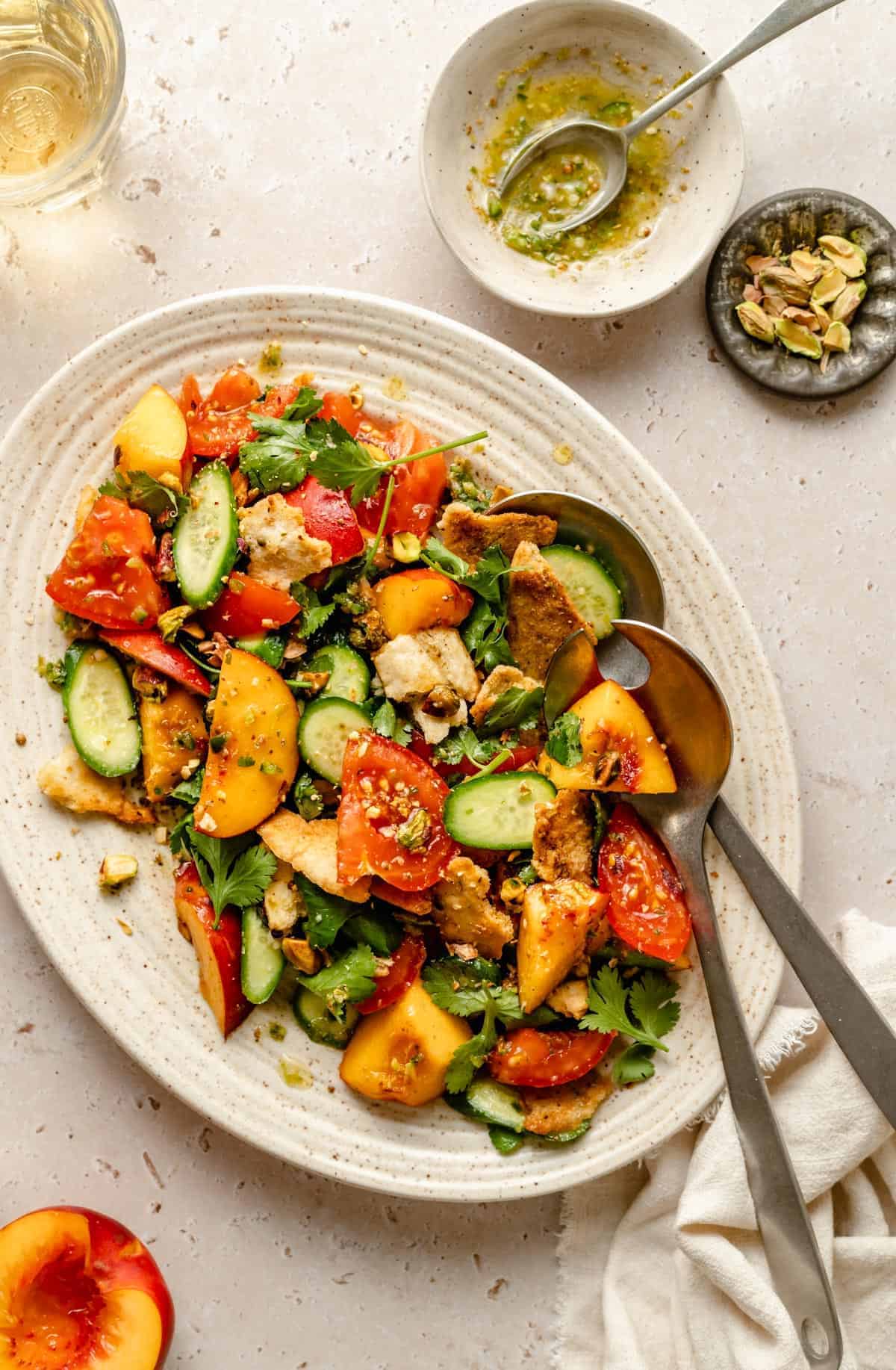 Sasha at Eat Love Eat adds sweet nectarines and a spicy jalapeno lime dressing to fresh tomatoes and cucumbers for a refreshing and healthy summertime salad. This nectarine and tomato salad has a wonderful sweet, spicy balance that would make a fantastic side dish for your next picnic or BBQ.
Tortellini Caprese Salad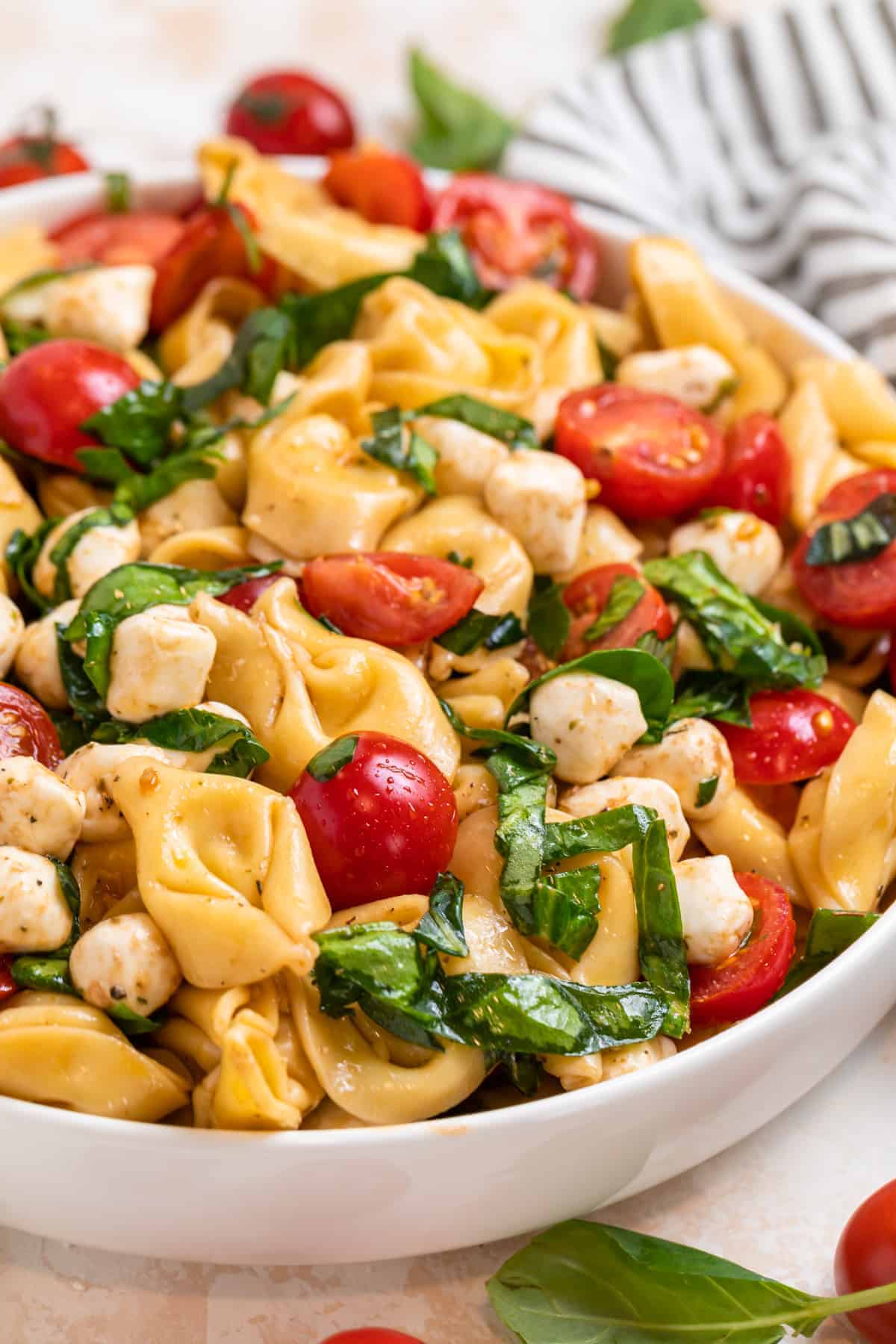 Can't decide between a pasta salad and a Caprese salad? Why not do both? Lorie at Lemons and Zest adds cooked tortellini to her Caprese salad in this classic with a twist: tortellini Caprese salad.
Panzanella with Peaches and Burrata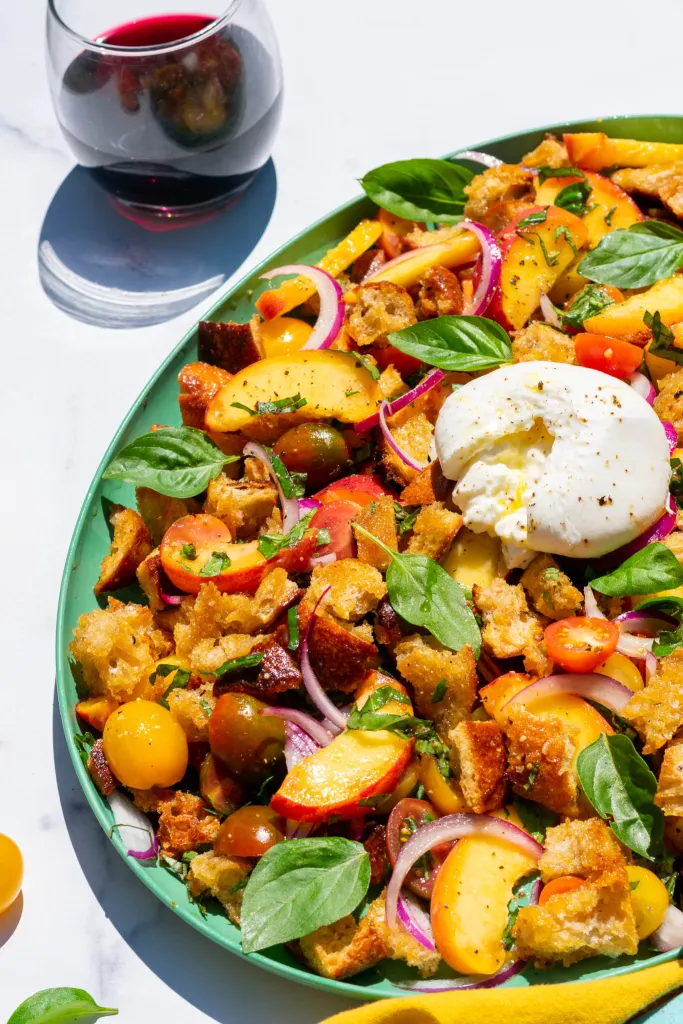 Brandon at Sourdough Brandon shows you how to make this delicious twist on a classic. Panzanella with peaches and burrata is sweet, crunchy yet creamy, and full of summertime tomato flavors. If you're a bread salad fan, this one is a must-try.
Tomato Salad with Basil Oil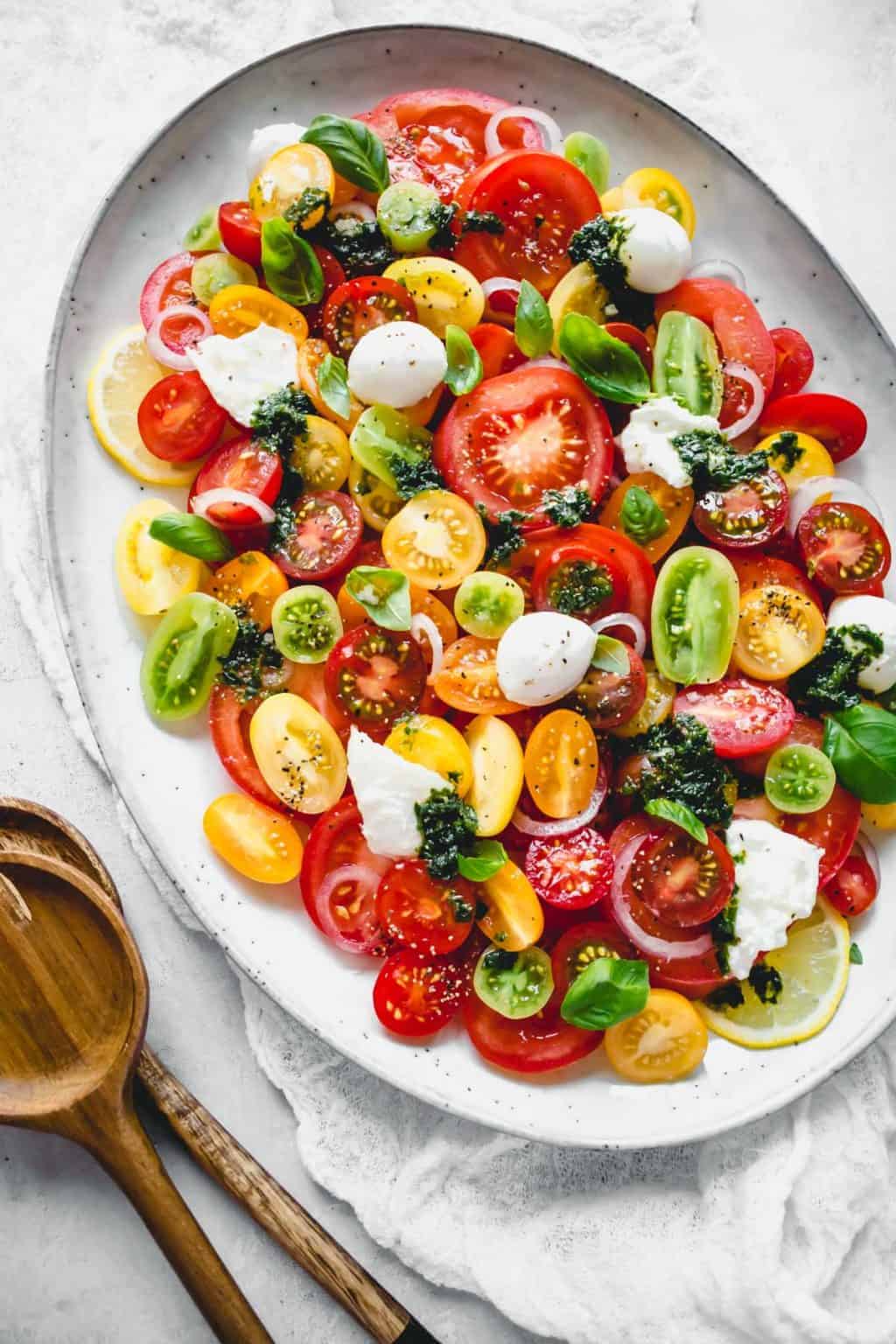 If you love a unique twist for your Caprese salad, Cheryl over at The Real Food Geek shows you how to make basil oil using a mortar and pestle to drizzle over this summertime tomato salad.
🍜 Tomato Soup Recipes
Roasted Tomato Soup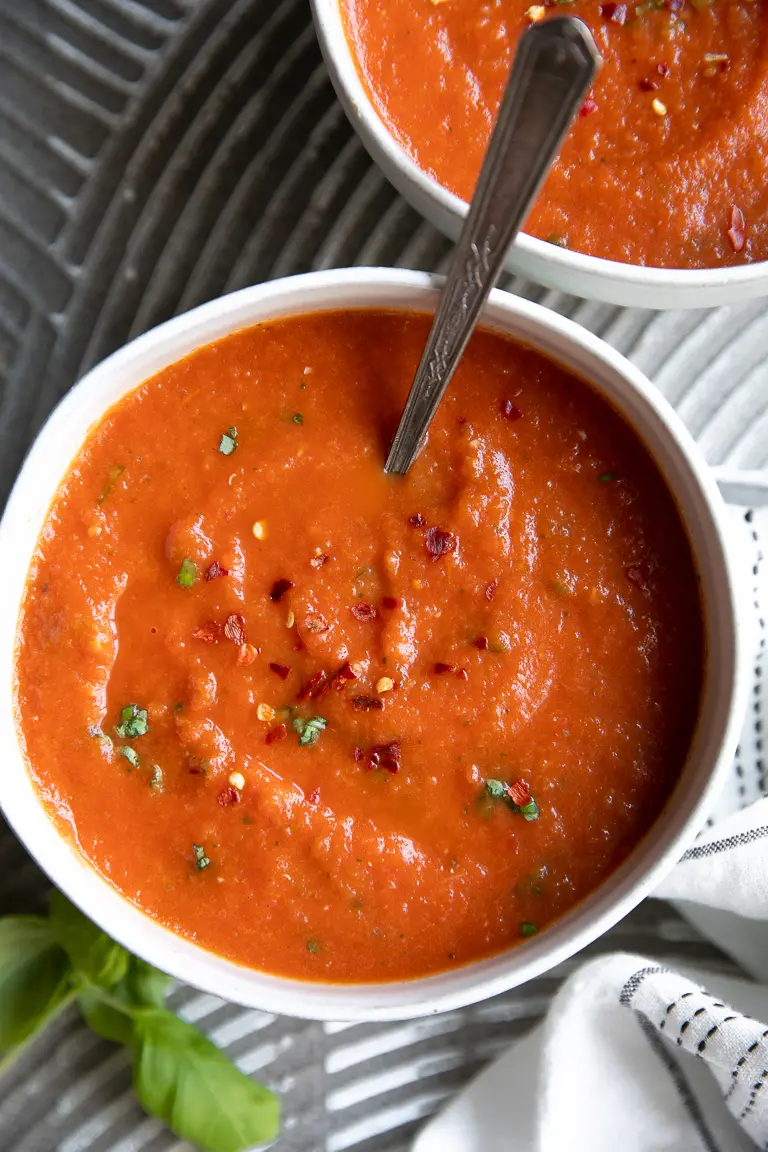 Oftentimes simplicity is best when it comes to using fresh tomatoes. When the summer nights turn cool, roasted tomato soup is the perfect tomato comfort food. Jessica at The Forked Spoon shows you how to easily make this comfort classic using fresh tomatoes.
Summer Gazpacho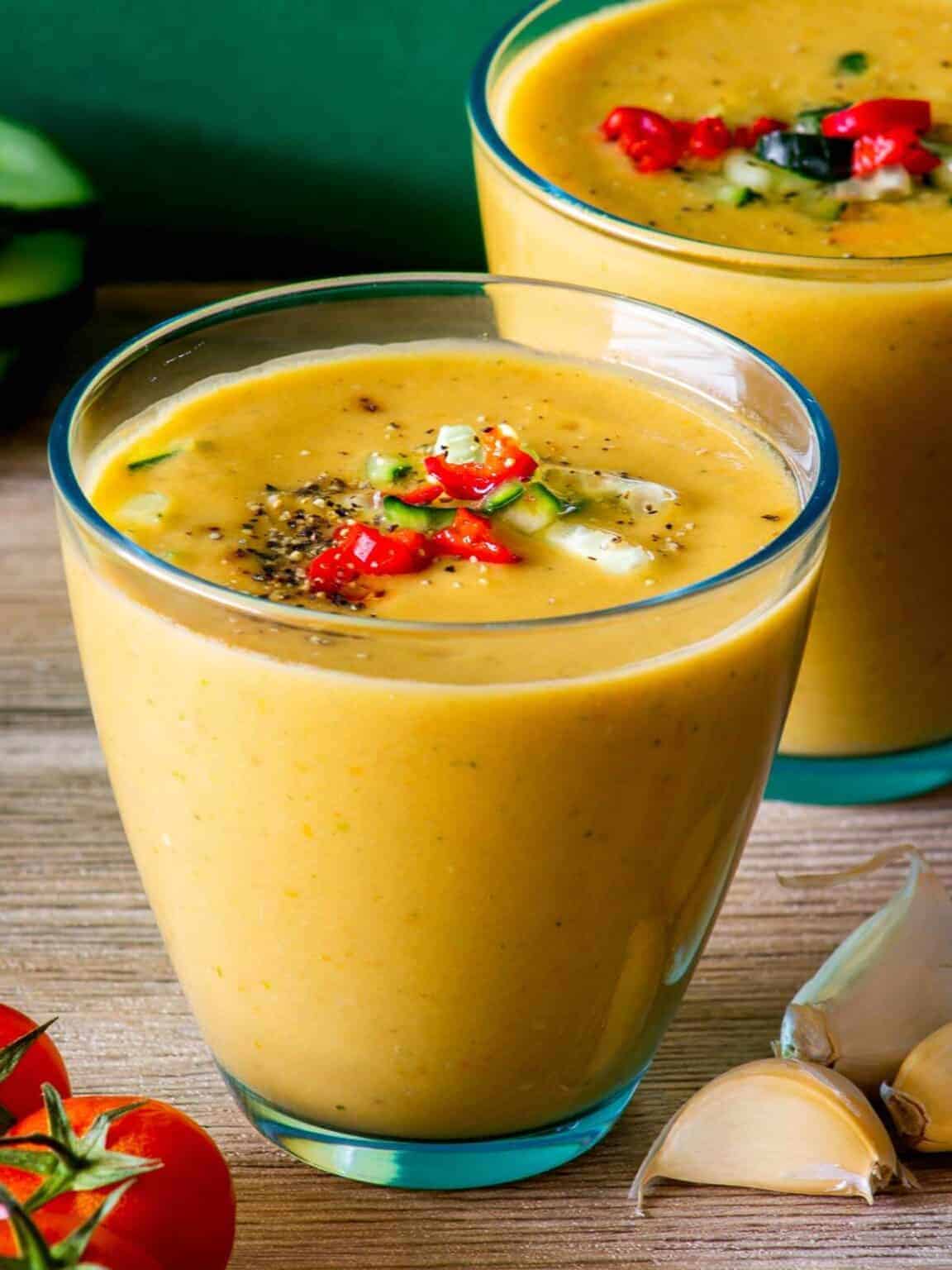 Rus and Joaco at Our Plant-Based World make a fantastic gazpacho soup. This cold Spanish soup uses a variety of fresh garden vegetables, showcasing fresh tomatoes. If you love soup and are craving something cold on those hot summer days, give this show-stopping recipe a try.
🥪 Tomato Sandwiches
Chicken Caprese Sandwich
Eden at Sweet Tea and Thyme takes all the flavors of a Caprese salad and turns them into a chicken sandwich. What makes this sandwich extra special is the simple gremolata she adds to bring a surprising boost of added flavor. Yum.
Caesar BLT Sandwich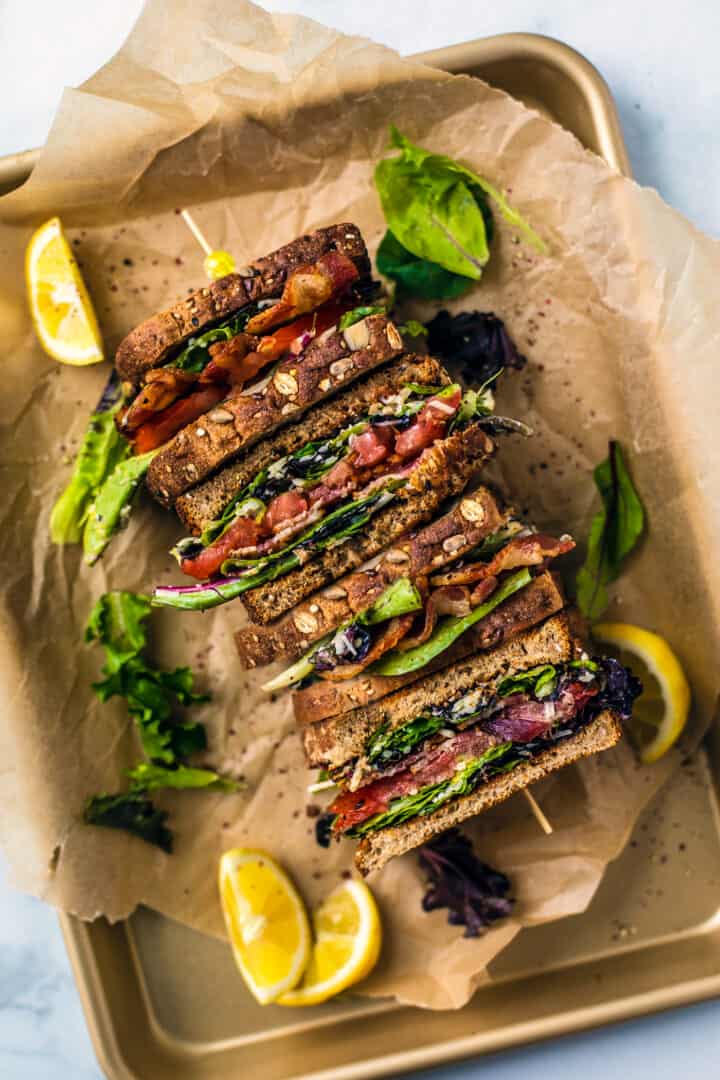 Dana at Killing Thyme combines fresh tomatoes with crispy bacon and Caesar Salad in this fun Caesar BLT sandwich. I love this refreshing spin on a classic BLT and I think you will love it too.
🍝 Pasta Recipes With Cherry Tomatoes
Roasted Cherry Tomato Pasta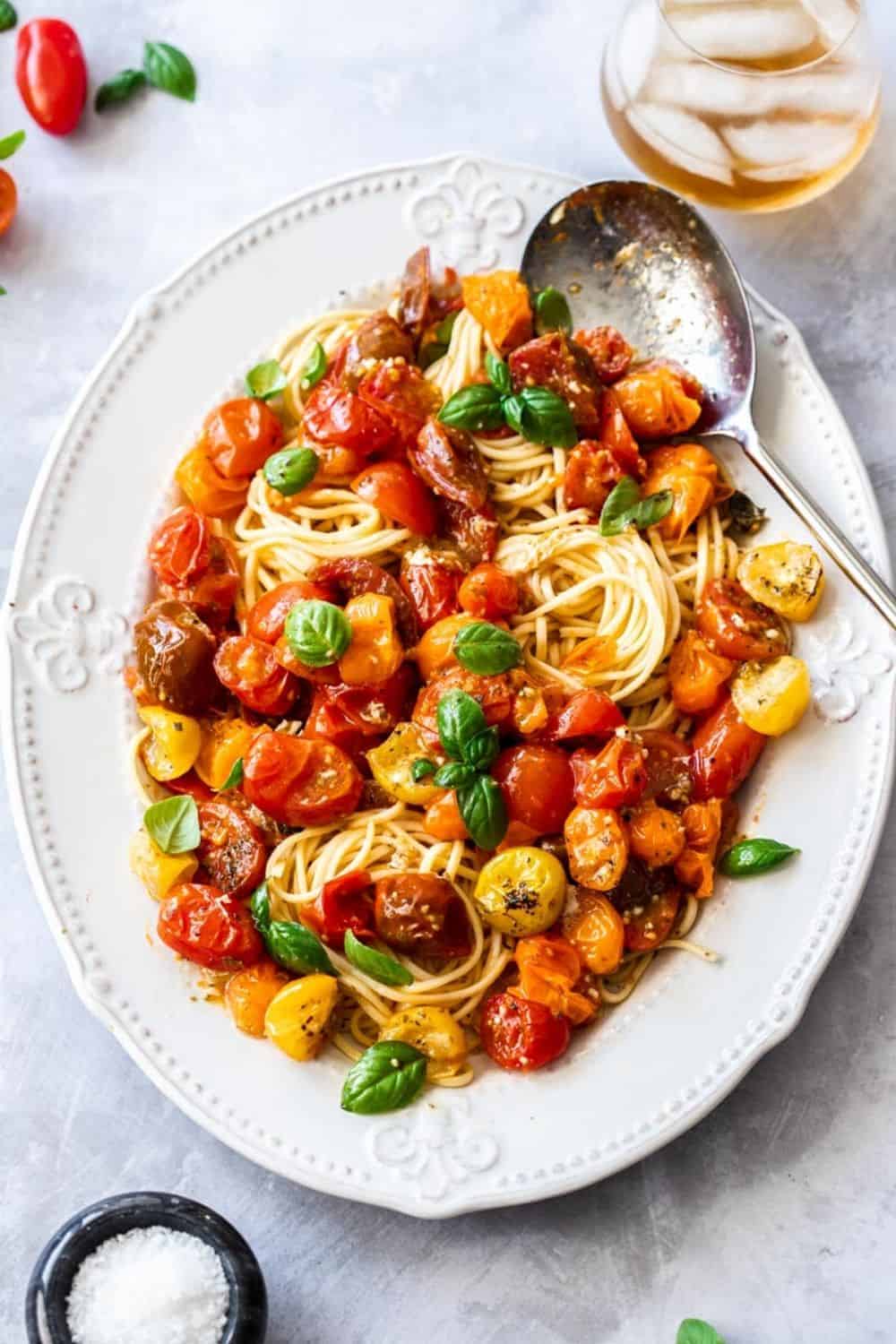 Alexandra at It's Not Complicated shows you how to make this simple and delicious roasted cherry tomato pasta. This simple, fresh, and healthy pasta dish makes a perfect weeknight meal after a long day. It's one of my weeknight go-to meals and hopefully soon to be yours.
Goat Cheese Risotto with Cherry Tomato Confit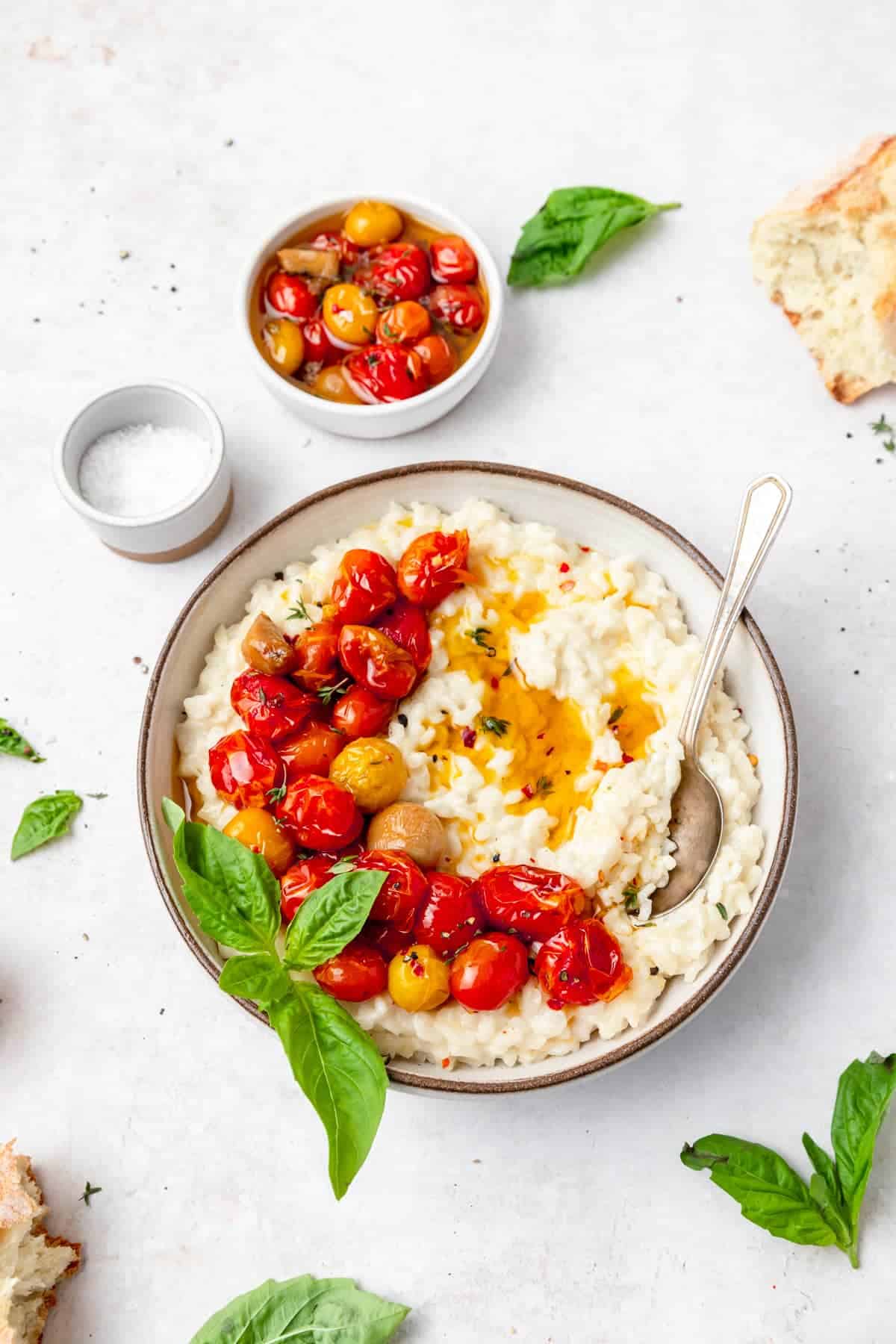 If you're looking for something a little fancier and decadent, you must try this goat cheese risotto by Kyleigh at Barley and Sage. Don't worry, if you're not a fan of goat cheese she talks about using mascarpone or parmesan instead.
Scallop and Shrimp Pasta with Burst Cherry Tomatoes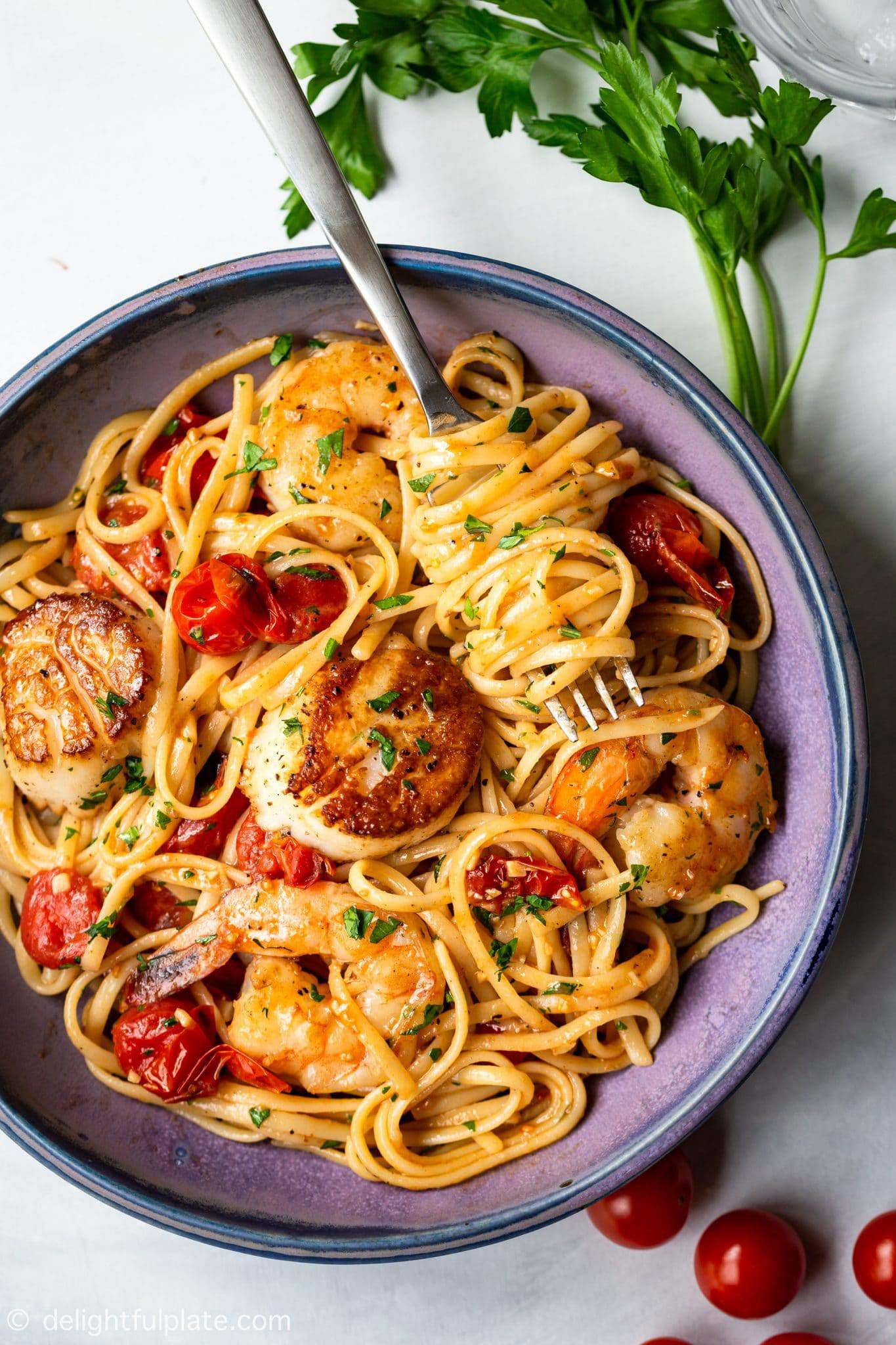 Pasta with cherry tomatoes and seafood..yes, please! This is what you could be whipping up tonight with this recipe from Sophie at The Delightful Plate. Scallop shrimp pasta with burst tomatoes is quick enough to make for an easy weeknight meal but also fancy enough for an easy date night dish.
🥫 Recipes Preserving Fresh Tomatoes
Sun-Dried Tomatoes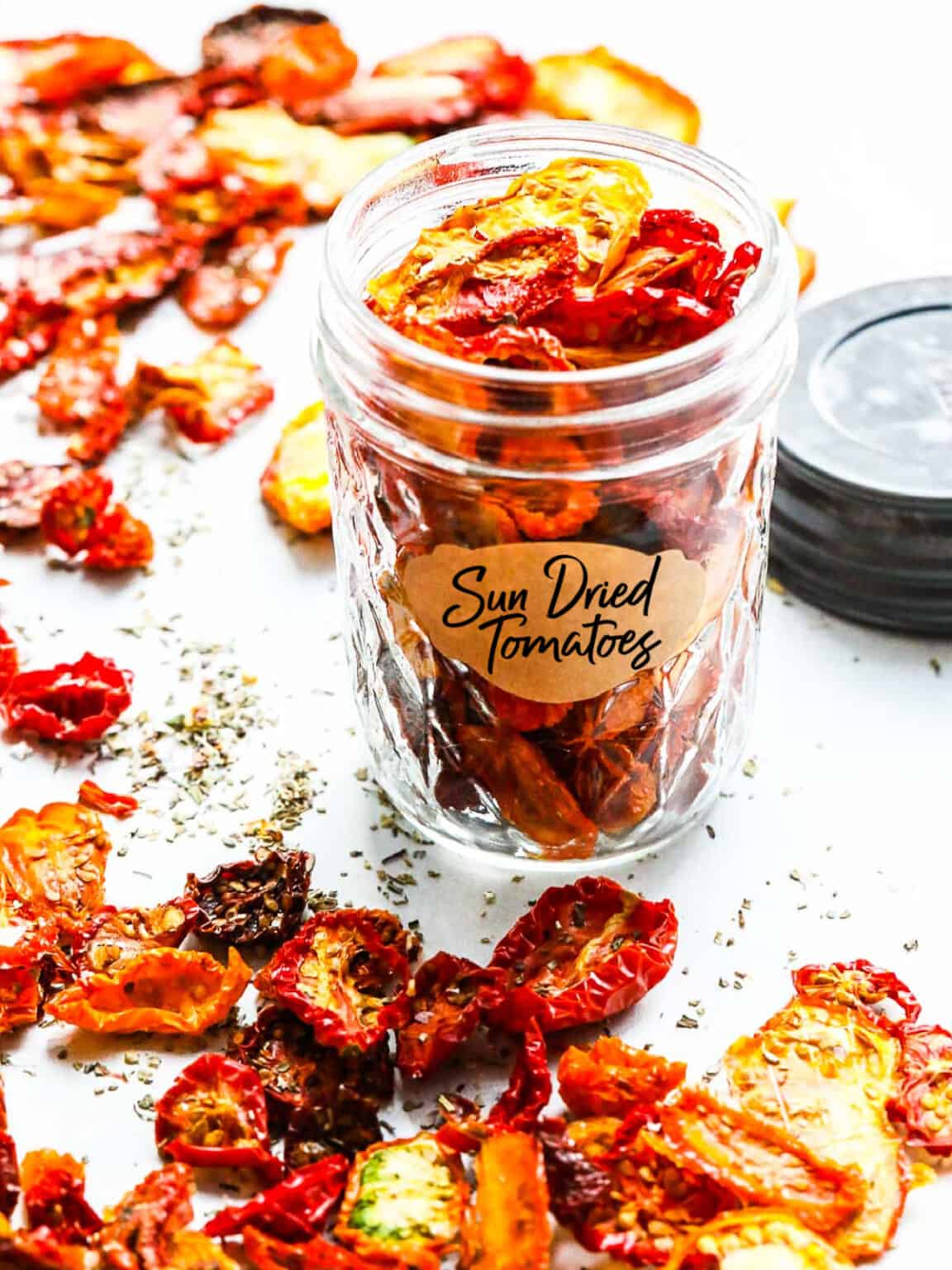 Lisa at The Delicious Table does it again. This time she shows you step by step how to preserve fresh tomatoes into sun-dried tomatoes! Sun-dried tomatoes can last for weeks and are fantastic to use in pizza, pasta or salad like this summertime grain salad. If you're a fan of sun-dried tomatoes make sure to check out this recipe.
Homemade Marinara Sauce (No Cook)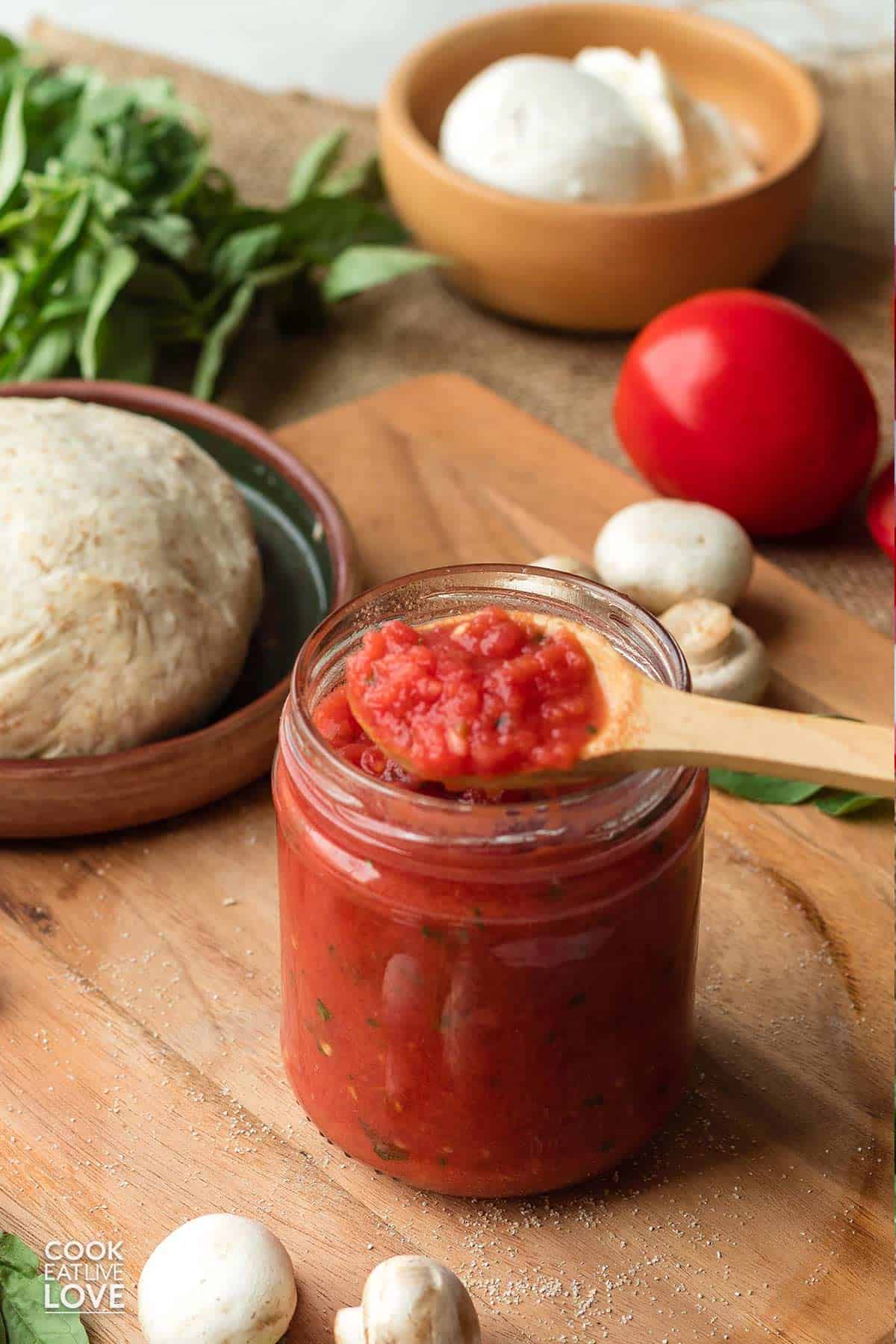 Want to preserve that fresh tomato flavor in a sauce? Lyn at Cook Eat Live Love shows you how to do it all with her No Cook Marinara Sauce. You only need 5 ingredients and 15 minutes to make this fantastic tomato sauce.
Homemade Spaghetti Sauce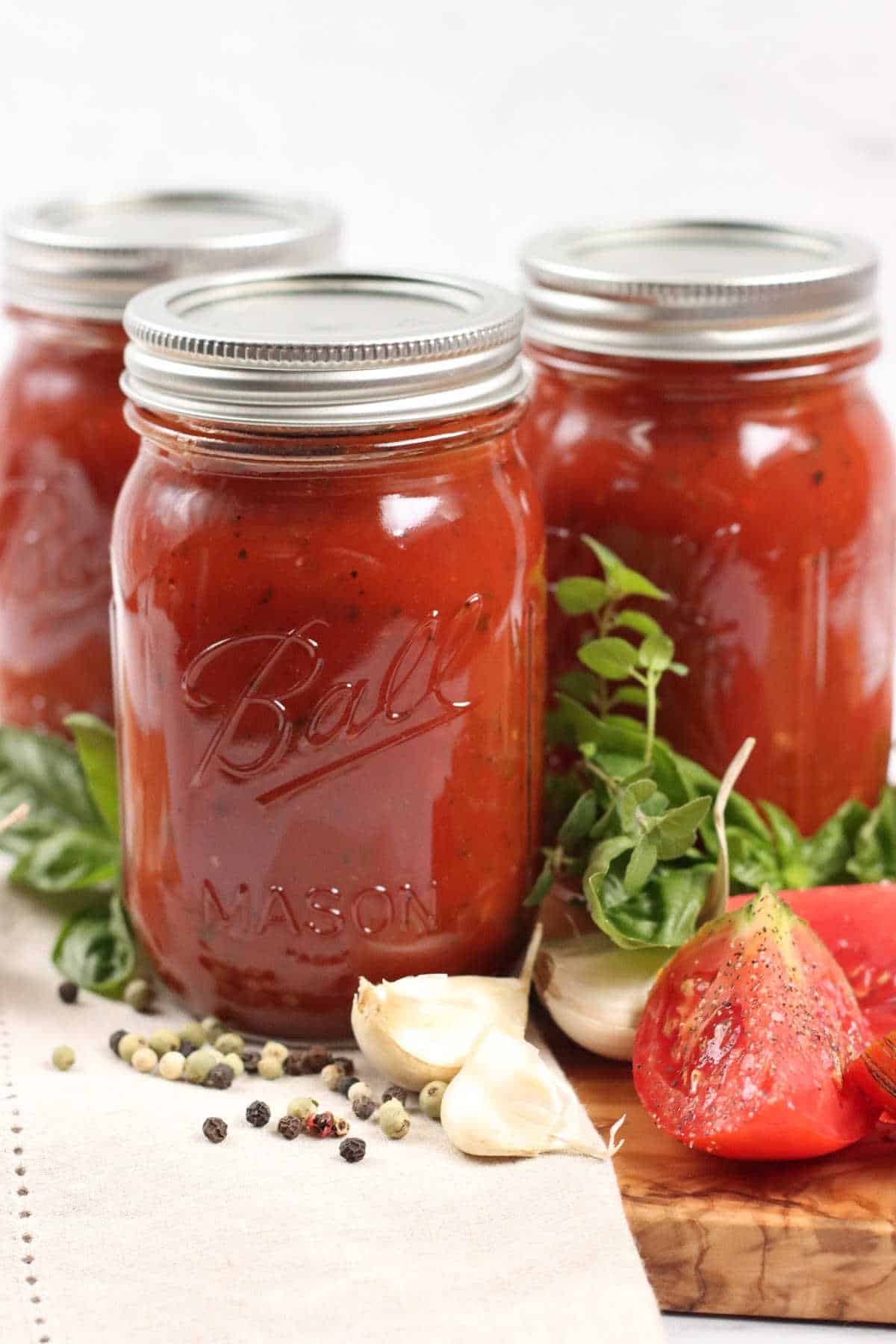 Jessica at A Farm Girl's Kitchen knows what she's doing with tomatoes, and she shows you how to make a cooked spaghetti sauce using fresh tomatoes. She even shows you how to can this sauce so that you can store it for up to 18 months.
Homemade Ketchup
Jyoti at Living Smart and Healthy shows you how to make homemade ketchup using fresh tomatoes. Making your own ketchup is much healthier than buying store-bought brands. She shows you how to make ketchup using a stovetop and an Instant Pot.